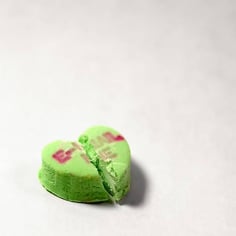 Inbound marketing is designed to help members of your target market find you, as opposed to cold-calling or interruption-based marketing. The inbound sales process generates more qualified leads, but not all of those leads are sales ready. Some of those early-stage leads will be filtered into a nurturing campaign. However, a prospect's readiness isn't always clear based on his initial contact. So, your sales team reaches out by telephone and email to every prospect who has requested further information about your product.
Some of those prospects respond and move the process forward. Others respond to say, "I'm not ready to make a purchase at this point." Those go into a nurturing campaign. A few may say they're not interested at all and be deleted from your list. Then, you're left with the leads who simply don't respond.
Inbound Sales: Reaching Non-Responsive Leads
What happens when a lead requests product information or otherwise appears sales ready, but then doesn't respond to your sales team? Traditionally, sales representatives took one of two paths: either they kept reaching out at intervals despite the lack of response, or they let efforts taper off when it began to appear that no response was forthcoming. But, the first can become annoying to the prospect and condition him to tune you out, while representatives who simply stop reaching out miss an important opportunity.
Breaking Up with a Prospect
It's not much of a leap to assume that a prospect who doesn't answer his phone, return your calls or respond to an email isn't interested in talking with you. But, your prospects are undoubtedly busy people. We've all had non-urgent calls and tasks we kept pushing back. Some of those prospects are interested in your products and do want to talk with you, but haven't made it a priority.
Breaking up with them can change that. Telling a prospect that you're moving on may just be impetus that gets them to answer your calls or emails. It's actually more powerful than you might assume.
Break-up Email Timing
If you've made four attempts to contact a prospect by telephone, followed those calls up via email and have not received a response, it may be appropriate to send the break-up email. But, time is a factor as well. Make sure those calls are adequately spaced so that you don't simply miss a prospect who is out of the office for a few days or in the midst of a high-priority project. Allow reasonable time for response and then place one more call before sending the break-up email.
Breaking Up Gently
Creating an effective break-up email takes some finesse. It should be short and to the point. It should convey clearly that you're not going to be attempting contact again. But, it should remain friendly and inviting and make it clear that you're still there to help should the prospect wish to follow up. For example:
I've attempted to contact you several times to discuss our __________. Since I haven't heard back from you, I'm assuming that you've found another solution. So, I won't call you again. If you have any questions, my contact information is below—please feel free to get in touch.
Or:
I wanted to reach out to you one more time regarding ________________. If I don't hear back from you, I'll assume that the timing isn't right and I won't contact you again. If I can be of assistance, you can always contact me at the number below.
The key is to be positive and open to further discussion while making it clear that you aren't going to chase the prospect any further. That puts the ball firmly in the prospect's court, and that just may yield a significant increase in the return on your inbound sales efforts.
Our team is ready to assist you in handling the entire lead life cycle from lead generation to close. If you're looking to build out your marketing efforts for the digital age, then we want to be a part of your team. Reach out to us today for an initial consultation.
Tags: Lead Generation, medtech, inbound selling, inbound sales, sales and marketing alignment