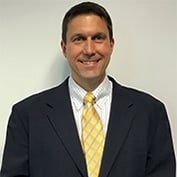 David English
President
As TSL's President, David oversees all aspects of TSL's operations in North America. David has a Bachelor's Degree in Marketing from Boston University and co-founded TSL in 1999. Prior to that, David worked at IBM. David has 20 years of marketing and channel marketing expertise, having provided marketing training workshops, marketing and consultations, and lead generation programs. David is a regular contributer to the TSL Marketing Blog - MarketNow. You can read David's articles by clicking the link. Also, Click Here to view part 1 of our Channel Marketing video series.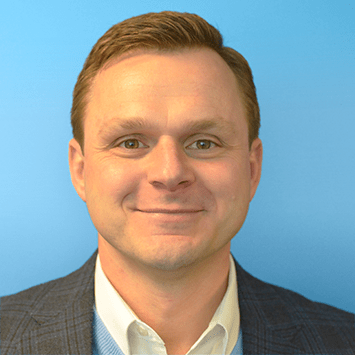 Brian Shilling
Vice President of Sales and Client Strategy
Brian joined the TSL team in 2010. With over 15+ years of experience, Brian is a consummate sales and marketing professional with an interest to help companies establish, build, improve, manage, enhance and/or accelerate a sales funnel. He has worked with the world's top Technology and MedTech organizations to strategize, devise, execute and manage successful sales and marketing initiatives. Brian graduated from Shippensburg University with a BS/BA in Marketing with Minors in Accounting and Economics.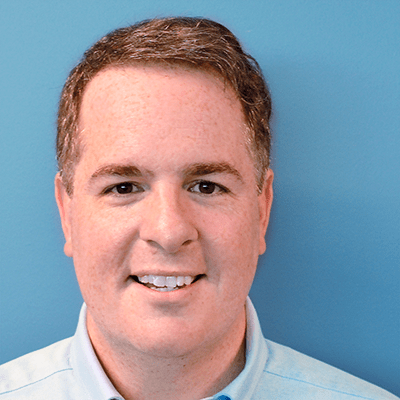 Jeffrey Marchesiani
Senior Vice President, Strategy and Operations
Jeffrey operates from New York and joined TSL Marketing in 2006. He oversees two groups that are strategically integrated: The Quality Group (focused on capturing the voice of the customer) and The Customer Experience Group (focused on offering each customer world class support). Prior to joining TSL, Jeffrey spent several years within the music products industry, specifically keyboard/pianos products. His passion for customer experience and quality started while working for the Walt Disney World company in Orlando, Florida. Jeffrey attended Northeastern University in Boston, Massachusetts studying business and music.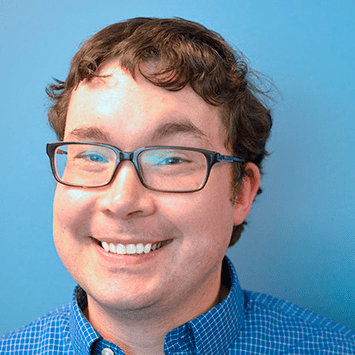 Ryan Nicholson
VP Marketing
Ryan is dedicated to making TSL better every day. He works with our clients to educate and consult them on new and emerging marketing tactics while also working with TSL's creative team to develop client content strategy. In his internal marketing role he helps to develop new products in the digital marketing space and is an active contributor to MarketNow, the TSL Marketing blog. Ryan began his career at TSL in 2005 working in business development. His work in multiple TSL departments has helped guide growth within the company.
Kyle Hegarty
Managing Director
Kyle has helped plan, develop, and manage marketing campaigns that have resulted in hundreds of millions of dollars of sales pipeline activity for his clients. He has been selling large-scale marketing solutions to large enterprises and small-to-medium sized organizations for over 15 years. In 2006, Kyle opened TSL Marketing APAC office headquartered in Singapore and has grown operations across the region to support all of the APAC markets. Prior to moving to Singapore, Kyle helped grow TSL's US and European sales since 2001. In his many roles at TSL, Kyle has helped create new products and offerings, diversify channel sales partnerships, and grow and train his sales and operations teams across the globe. His clients have included IBM, Sun, Oracle, TCS, Wipro, Aon, Akamai, and Cap Gemini.
Kyle graduated Magna Cum Laude from Bowdoin College in Maine where he majored in International Relations and Economics.
Mike Kelly
Managing Director
As co-founder of TSL Marketing since 1999, his work has focused on helping technology companies build their business worldwide through channel partners. This involves supporting TSL teams in EMEA to provide support and accountability to major technology companies and their channel partners across Western Europe, CEE, Middle East and Africa. TSL is a global company with offices worldwide, so Mike's wider role is global, involving IT channel marketing in Americas and Asia Pacific. Specialist skills include IT channel marketing and channel recruitment, helping large and medium sized technology vendors increase sales and awareness through VAR's, SI's, ISV's, and others, and ensuring that closed-loop reporting and proof of ROI is a reality in the client's channel.
Vivek Bhide
Managing Director
Vivek was an erstwhile customer of TSL in the US before he co-Founded TSL Consulting P Ltd in India along with David English in 2007. He moved from the US, where he was based for several years, to India to set the company up.
Vivek brings 20 years of experience in International Sales and Marketing across US, EMEA, and India and has been selling Information Technology solutions since 1997. He has a large number of strategic customer acquisitions and partnerships to his credit during his career. Vivek brings a consultative approach to technology marketing and sales at TSL. During early part of his career, Vivek gained expertise in establishing sales and generating revenues from scratch in new and uncharted markets for his companies.
Under his leadership, TSL has grown 100% Y-on-Y in India and Asia over the past 4 years and established itself as a value-added integrated marketing partner to a number of large, mid-sized, and small IT companies. TSL India continues to add capabilities at the higher end of the value chain to support its customers on areas that directly impact their businesses.
He holds Bachelor of Science (Physics) and MBA (Marketing) from the University of Poona. He lives in Pune with his wife and 2 daughters.