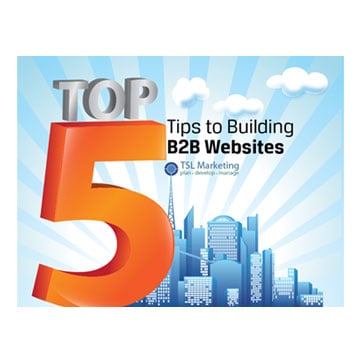 Business today is the ultimate popularity contest when it comes to your online presence. You can be—and are most likely—accepted or rejected based on appearance alone. In fact, 60% of the sales cycle is over before a buyer talks to your salesperson! Most of the time prospects are researching your company, learning about you and your services, and determining if you are a good fit for them prior to speaking to you directly. So what can you do to avoid being turned away before you have a chance to WOW your prospects on the phone or in person?
Download this eBook and answer questions such as:
Why does a customer visit your website and decide to do business with your company?

Why does a customer visit your competitor's website and decide not to do business with them?

What can you do to tilt the choices in your favor?
TSL Marketing, a world-class thought leader in strategic integrated marketing solutions, uses deep expertise, experience, insight, and industry best practices to pave the way for website success. Put these five top tips into play and begin transforming your website into a lead generating machine.