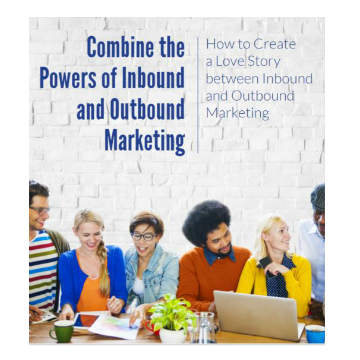 Inbound and Outbound Marketing Combined
This ebook explores how inbound marketing and outbound marketing need each other for optimal success.
The buyer's journey that we blueprint out in our inbound planning is often asynchronous with the reality of the buyer's journey. Outbound efforts can help align your follow-up for enhanced lead progression.
Our best laid outbound marketing plans are optimized with the content and offers that we build into our inbound marketing. Supporting your human sales touch with content originally built for inbound attraction can help boost your brand and promote funnel activity.
Click the banner below and start building your inbound+oubound love story.