Although Managed Security Service Providers (MSSPs) benefit from referrals, they also need a thoughtful online engagement with effective conversion paths via their website to help spur and protect their growth. 
The MSSP market is growing at an incredible 18% CAGR. I attribute this growth in large part to the severe consequences and costs associated with security breaches, coupled with a shortage of skilled security skills in the workforce. It is almost impossible for most firms today to deal with the increasing number of regulations in addition to the growth and complexity of threats. Following a breach, many firms will experience a severe decrease in customer trust and loyalty in addition to a damaged brand (and potentially, bankruptcy). Thankfully, MSSPs can attenuate these risks by providing predictable costs and protection to their clientele.
However, it's not all rosy! MSSPs must recognize that there is an unbelievably high number of mergers and acquisitions (M&As) taking place and a high number of new MSPs joining in every month. Specifically, Webroot uncovered that 35% of MSPs foresee mergers and acquisitions in their three-year plans. And a recent SolarWinds MSP survey revealed that with 49% of U.S. businesses thinking about planning to outsource their security in the next 12 months, "the time has never been better to become an MSSP."  
---
"93% of SMBs will not hesitate to change providers for the right cybersecurity offerings and are prepared to pay up to 25% more if required. "
--Michael George, CEO of Continuum  
---
To address these challenges, MSSPs need to: 
Clearly differentiate themselves from competitors 
Use both inbound and outbound marketing to their advantage 
Gain the trust of prospects, and   
Invest in technology to help drive revenue and to obtain business 
If not, their growth could be at risk. Let's discuss each of these points in further detail below.
Opportunity #1: Differentiate Your Brand
MSSPs require investment and time in brand development because they are still in a growth stage. Although referrals will always be an important portion of MSSP business growth, all prospects, regardless of background, will visit the MSSP website. 
However, since every client is different, a key challenge for an MSSP is to ensure that their prospects clearly understand their offerings. Their clientele need to understand their areas of expertise — for example, by a service type (e.g., endpoint, unified threat management, security information and event management, firewall management), organization size (e.g., small and medium-sized businesses, enterprise), deployment (e.g., cloud, on-premises, hybrid) and end user (e.g., industries).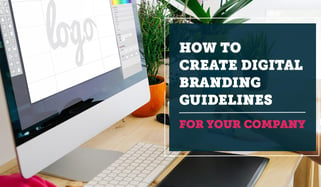 Simply put, security needs are very different from one client to another, and an MSSP needs to set clear expectations by being very specific about their offerings and by targeting the right audience. This is especially true in the world of security, where security breaches can expose the MSSP organization to critical risks, including lawsuits. Signals of trustworthiness, clear verbiage, and clear offerings are critical. 
Opportunity #2: Effective and Integrated Inbound/Outbound Marketing
Attracting the right traffic TO and THROUGH an MSSP website (i.e., conversion rate) is key.
However, to be successful, every MSSP needs to develop an inbound business case; they need to grasp what the business costs will be versus the business gains. For example, an MSSP needs to understand which channels bring them traffic (organic search, direct email, social, referral, paid). What is the value of said traffic? Does a channel with high conversions actually translate into win revenue?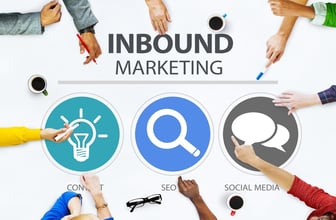 It's critical for an MSSP to have a solid grasp of their company's online budget, marketing mix, and ROI to succeed.  

It is also crucial for an MSSP to market online in an effective and cost-efficient manner. It's a complex world, and Subject Matter Experts (SMEs) are highly recommended  —  especially when it comes to paid ads. As an example, we recently helped a savvy MSSP firm save half its ad spend budget (a savings of 180K/year) through a digital ads waste analysis. 
Opportunity #3: Building Trust with Content and Education 
Referrals and all other prospects will also evaluate an MSSP by reading content assets such as blogs, social sites, and newsletters to further validate their expertise and thought leadership. To win a prospect's business, an MSSP must provide relevant information that speaks to a range of business problems. The MSSP website content counts too, so a thorough website audit and analysis to determine strengths and areas of improvement can be very helpful. Typically, websites that are product-focused offer little value to prospects. That's because, in the MSSP business, a solid proposal includes multiple potential options of solutions.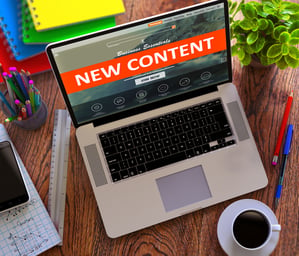 Remember: MSSPs sell a service, not products!  For these reasons, syndicated content is not recommended. MSSPs need to focus on their clientele's specific business needs and avoid content that is generic or original equipment manufacturer (OEM) branded. Unfortunately, this now means that using MDF funds is more challenging. However, until OEMs change their model, an MSSP needs to manage these funds so they are not buying into random acts of marketing, which is highly ineffective and can damage their brand. At the end of the day, trust comes first, and the ability to understand a business problem is critical. OEM vendor branding is not a priority.  
Opportunity #4: Investing in Technology for Engagement and Migrations
To compete, MSSPs need to embrace technology such as Marketing Automation Platforms (MAPs). The integration of  sales and marketing by harnessing tools for social media marketing, content management, and web analytics is becoming more crucial to engage successfully with prospects. Also, with so many new players joining in, MSSPs need to move quickly to communicate with their clients and to launch new offerings. MSSP firms that make data-driven decisions are positioned to win the race for growth, and Hubspot can be a great choice for a marketing automation platform.  

In addition, MSSP Alert has counted more than 100 M&As since the beginning of the year. That said, a key challenge for many MSSPs is now tied to finding the right technology infrastructure partners.  Given the sheer number of M&As, I anticipate there will be many companies that will need to consider migrating from their current platform. Most will need to transition quickly while maintaining the integrity of their marketing and customer data. Just recently, our firm was involved in assisting a $22B Technology company in migrating from Marketo to Hubspot Marketing Hub Enterprise.  Migration, onboarding, training, and ongoing support services were all required. This is a great example where complementary help from a marketing agency will be extremely valuable.  
To summarize, online marketing will play a pivotal role in spurring and protecting MSSP growth. Since the complexity and learning curve is steep, an MSSP should consider partnering with an MSSP Marketing agency for specific activities.
If you want to discuss your growth and challenges, let's talk!  
Tags: Marketing Automation, Marketo to HubSpot migration, HubSpot, managed security service provider, MSSP marketing, MSSP, security, mergers and aquisitions, cybersecurity