Today's marketing world for MSSPs is challenging for several reasons.
First, prospects are looking for an MSSP that can deliver security solutions that meet their needs. In other words, they don't care about individual products.
Second, security vendors' proof of performance guidelines are quite firm. They provide co-marketing (CoM) funds to MSSPs with a specific goal: showcasing their individual products to grow their market share. This lack in alignment often leads to MSSPs leaving CoM dollars on the table or changing their marketing plan focus to access the funds.
However, not all hope is lost. MSSPs can bridge the two worlds successfully and achieve lead generation and conversions with the right mindset. Thinking strategically, MSSPs can successfully negotiate with security vendors and also use their co-marketing dollars in a way that leads to a win-win for both sides.
Here are six tips to achieve this success, based on the specific areas you'd like to focus on.
Website Optimization | Business Intelligence and Qualified Leads | Paid Ads | Integrating Sales Teams
Website

Optimization
Every firm needs security to decrease its risk of a cyberattack. With in-person events falling by the wayside, MSSPs are now largely dependent on the internet to help these prospects find information, educate themselves, and understand available security solutions on their website.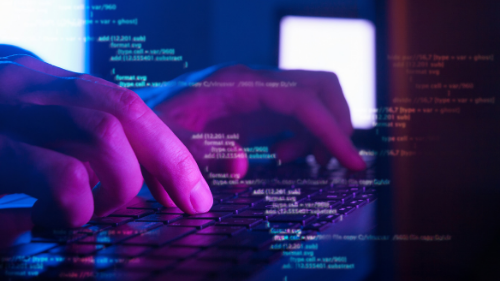 However, prospects are relating less and less to generic or security vendor-branded content. In order to build trust, an MSSP needs to tell a compelling, educational story around its clientele's business. Often, by using co-marketing funds, an MSSP is limited on the B2B marketing content they can produce to promote to its target audience.
That said, even though security vendors will not invest in your whole website, it is to their advantage to give co-marketing funds to an MSSP to promote their brand within your "prime real estate".
💡 Tip #1

:
Create

compelling, optimized

website

content and call

s

to action focused on security problems.
An effective MSSP will give advice across the security spectrum to solve problems. Whenever possible, propose creating specific joint content such as case studies or vertical use studies. These important pieces of content can tell your story — as well as mention the security vendor's product — as part of a solution that solves security problems.
💡

Tip #2:
Recommend an optimized showcase

page

/landing page

offer

around your security vendor's products

.
Mentioning your security vendor's product in association with one of your specific solution offerings results in brand awareness on multiple levels. Not only is it a promotional opportunity for the security vendor, but it also allows an MSSP to control its story.
Garner

Business Intelligence,

M

eaningful

I

nsights and

Q

ualified

L

eads
💡

Tip #

3

:
Create a

h

yper

-t

argeted

d

emand

g

eneration survey

.



TSL Marketing has been creating effective surveys for the past few years to successfully uncover business intelligence and drive qualified leads. Surveys can be a great way to ask specific questions to a hyper-targeted audience for insights on topics of interest. They can also be used effectively as a front door entry point for qualified demand generation around specific security vendor solutions, as well as future areas of focus for webinar and blog content.
---

"Trend Micro has been working with TSL for several years. They understand the security landscape and have successfully positioned our solutions to prospective customers."
Jeff Van Natter | Director, U.S. Distribution

---
Promote Paid Ads
💡

Tip #

4

:
Suggest

investing in paid social

advertising.
Most MSSPs need help driving traffic to a landing page. By investing in paid social advertising (specifically LinkedIn paid ads), you can drive traffic to a landing page (offer) with a follow-up demand generation call. This allows both the security vendor and an MSSP to reach all digital responders to profile, prospect, and uncover leads.
💡

Tip #5:
Propose a Google paid ad campaign.
Security vendors will not want to cannibalize their own corporate Google ad spend. However, they are usually open to paid ad campaigns that target customers in local markets or niche segments —especially when long-tail search terms are used — since it doesn't compete with them. By proposing a Google paid ad campaign, you have an opportunity to direct prospects to your website and promote your joint showcase page (with relevant offer). This effort can ultimately result in conversions, new pipeline, and new business over time.
Integrate

Sales Team

s
💡

Tip #6:
Recommend

a

s

ocial

s

elling

course

for

s

ales

t

eams

to

increase their skill levels on

LinkedIn

.
Your sales reps will benefit from a no-nonsense approach leveraging LinkedIn to:
find

prospects

: Search and listening, profile tuning, tips for network growth and group identification

,

relate

to prospects

: Listening techniques, intelligence gathering and social prospecting

, and

engage

with pro

spects

: Identifying buying triggers and sharing "with intent

.

"
Your security vendor will gain tremendous mindshare from the sales team because you can personalize the classes by using its brand as the reference for exercises and homework assignments.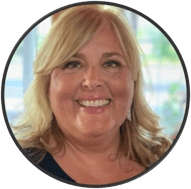 TSL Marketing is a B2B global marketing agency that specializes in the tech sector. With many MSSPs and MSPs as clients, we understand your challenges and hope these 6 tips are helpful to move your business forward.
Want to talk to Mary-Anne to learn more about how these tips can work for you?
Tags: co-marketing, MSSP marketing, Market development funds, event budgets, CoM Funds, managed security software providers, Covid-19, security vendors, MDF Funds