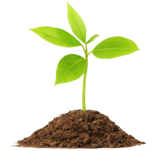 Spring is in the air, and it's around this time that many of us experience "spring fever." Fresh wardrobe additions, summertime vacation plans, and the illustrious challenge of spring cleaning are finally in front of us.
Your marketing initiatives can benefit from a sort of spring cleaning and general freshening up over the next couple of months. It is key to involve a variety of marketing tactics in your mix so that you are not putting all of your eggs in one basket. If you invest all of your marketing budget and efforts in only a few tactics, you are not only missing out on engaging prospects in new and fresh ways, but you may not be reaching the full breadth of your audience as well as you think.
Here are a few different marketing tactics to consider. You may be doing a few (or all) of these, and if so, great!
Otherwise consider freshening things up your marketing plan by adding:
Integrated Marketing Campaigns
Social Media
Utilizing Email Marketing and Landing Pages
Telemarketing
Improving or Promoting Your Company Website
Lead Nurturing Campaigns
Lead Progression Tactics
Building the Company Collateral Collection
Branding Initiative
Logo Design or Redesign
Advertising - Traditional (Outbound) or Social Media (Inbound)
Host an Event - In Person or Online
Create an Internal Marketing Initiative
These are just a few ideas and suggestions for different types of marketing tactics that can be used in conjunction with one another or on their own. If you see a few in this list that you have been nervous to try, or haven't thought of at all, do some research and try to think outside the box. Spring is a wonderful time for change!
Do you have any thoughts on spring marketing activities you'd like to see in full bloom? Feel free to let us know below!