Power User. Get ready to read that phrase a few times throughout this article. What does it really mean? Is it just an industry buzzword? Or is it yet another cringe-worthy phrase to add to your LinkedIn profile, like "growth hacker" or "disruptor"?
The short answer is a resounding no.
The term "Power User" implies the specific and functional knowledge of a process or platform. It's a title that's earned — namely through the expert understanding and proficiency of a tool that not only makes you better at your job, but also more of an asset to your customers, peers, and company.
In short: being a Power User matters!
So, when I claim to be a HubSpot Power User, that means primarily one thing: I use HubSpot every single day to make my life easier and to make my client relationships stronger. Period. Nothing slips through the cracks, and my productivity has grown exponentially in the last year. In HubSpot, a platform I am proud to partner with and offer to my clients, I have personally found a tool for my B2B marketing career that does everything I need it to do — from the moment I create a prospect, to the moment I close that deal, and beyond.
I am a Power User because I use HubSpot to create a better customer experience and a more streamlined workflow for myself and my team.
…oh, and let's face it, more ROI for me and my organization.
A Marketing Tool That Meets Everyone's Needs
As much as I love details, being a Power User is not necessarily about functionality. It's more about real-world application. It's not just mastering your tools that is important; selecting the right tool to master is equally important. Put simply, I have been in the tech industry for longer than I haven't. I have plied my sales and client relations skills across multiple verticals for well over 20 years and I've discovered a lot in that time. At the top of the list?
Intuitive, functional, and efficient tools.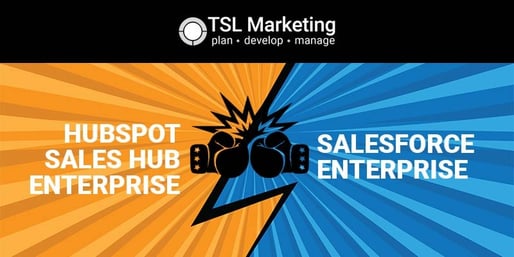 Read our HubSpot vs. Salesforce Product Comparison to see the user opinions of two TSL Marketing employees who have used both platforms during their marketing careers.
But how does one quantify efficacy and ease of use when the world of technology is always changing? It's actually easier than you think! Let's look at an honest assessment of the tools you use to build your brand and take care of your customers, shall we?
Does your software (be it your CRM, marketing platform, sales hub or anything else) make your job easier? Does it improve your productivity and efficiency? Does it run smoothly, and maybe more importantly, does it make the relationship with your customers and prospects stronger?
If the answer to any of these questions is no, then it is time to reorganize your proverbial toolbox. Being a Power User means breaking away from unnecessary standards in your industry (I'm looking at you Marketo and Salesforce) and equipping yourself with the best fit that meets your needs and the needs of your customers.
The Right Platform Brings Consistency to Lead Follow-up
Speaking of industry standards, some can be beneficial and some can be detrimental. If we look at something like the IPC standards in place for electronics manufacturing, for example, we can (at a high level) agree that they are a good thing. By standardizing manufacturing practices and creating a threshold for acceptable quality, they improve consistency, reliability, and durability.
But on the other hand, if we are talking about industry standards imposed by a lack of innovation and willingness to change, well…that's a problem. Time after time, I hear my clients and prospects give me a rundown of their lead nurturing process, and they simply gloss over these inefficiencies as if they are an unavoidable part of the process.
"Once the lead comes in, we reach out a few times and schedule a demo. After that, we copy the notes from Salesforce into this Google Doc that our Ops Team uses and from there, I'm not really sure what happens… I think the Sales Team has a system in place…"
WHAT?!?!?!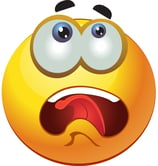 When it comes to managing your customer database, efficiently marketing your brand, and nurturing your leads and sales process, there is NO REASON to follow some outdated industry standard "just because that's what we've always done." HubSpot offers a complete and organized toolbox to improve literally every single aspect of the customer relationship, sales, marketing, and nurturing process.
THIS is why I CHOSE to become a HubSpot Power User. When you begin to dig into HubSpot, you quickly notice an intuitive interface and access to a variety of efficiency-improving tools. The depth and breadth of the functionality is so expansive that I use it every single hour of every single day to make me better at my job.
Mastering Your Platform to Maximize Success
Whether it's automation, segmentation, or even just good old-fashioned prospecting, it is closed-loop, end-to-end efficiency at its finest. My personal productivity nearly quadrupled once I had even a basic understanding of the platform. Now, as a Power User, those same metrics have increased nearly 10x, including prospecting emails and calls, meetings, engagement, and most importantly, close rates.
HubSpot makes my life easier. It creates a more valuable, efficient, and tailored customer experience. It makes me better at my job — and that is the bottom line.
If you want to learn more about how HubSpot can help impr
ove your processes, get in touch with me. After all, I am a Power User! And stay tuned for my next blog coming out in September where we'll talk about what it's like to game-plan effectively with a solid sales strategy and inbound marketing prowess.
Tags: B2B Marketing, Marketing Automation, Inbound Marketing, HubSpot, marketing software, HubSpot agency, client management, sales automation, HubSpot Power User, Closed loop efficiency, sales strategy