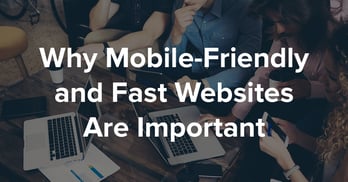 Websites present great opportunities for converting prospects into customers. However, if visitors don't have a good experience on your website, they will jump ship and go to your competitors.
More and more people are using mobile devices, such as smartphones and tablets, to interact with websites. This means companies need to design and develop websites that are mobile-friendly and responsive.
Read on to see what mobile design methodology TSL Marketing's own Senior Developer uses to enhance the functionality and UX of our B2B clients' websites!
The 2018 Internet Trends Report states that in 2017, people spent an average of 5.9 hours a day on mobile devices compared to only 3.3 hours on desktops or laptops. Google research found that customers interact with brands twice as much on a mobile device as they do other places, such as in brick-and-mortar stores and through TV ads.
When interacting with your website on a mobile device, prospects want to have a quick, seamless, and rewarding experience. Creating a mobile-friendly, fast website will attract more visitors and encourage these visitors to interact and convert into customers.
Customers Want It Now
A big part of enhancing customer experience on your website is using mobile-optimized design to make it fast for mobile users. Nothing is more frustrating for users than when they try to visit your website and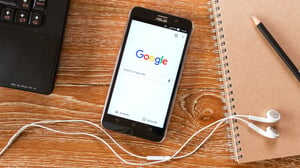 it takes forever to load. When a website takes more than a few seconds to load, it seems like an eternity to a potential visitor.
Website developers need to take into account the fact that not all users will have high-speed wireless. Very few people will be accessing your website from a desktop. Without a high-speed connection, a website that hasn't been optimized may take over a minute to load. Not many people will stick around that long.
Google discovered that when web pages take 3 seconds or longer to load, 53% of prospects abandon their visit. A negative experience, such as a lag in a web page loading, makes visitors over 60% less likely to make purchases from your brand.
Making Friends With Mobile
The screen sizes on devices vary. This means that unless your company creates a responsive website design, the user experience on a mobile device may be compromised. Images may become distorted or get cut off. CTAs may appear below the fold instead of above it. Text may be too small to read.
A mobile-friendly website needs to be developed using code that allows it to adapt to different screen sizes. Remember that customers respond strongly to visual information. Images help them to process and retain information more quickly and effectively. If your website looks terrible on a smartphone screen or tablet, prospects are going to be turned off by it.
The website also needs to be easy to use on a mobile device. After all, you don't just want people to visit your website; you want them to interact with it. Buttons need to be visible and large enough to be tapped with a finger. Navigation should be easy for mobile users so they can find what they are looking for.
KISS: Developing a Fast and Responsive Website
TSL Senior Developer Noah Armstrong emphasizes the importance of the KISS methodology when developing mobile-friendly websites: Keep It Simple, Stupid.
Armstrong points out that eliminating complexity doesn't mean sacrificing functionality.
Less is more, as far as mobile-optimized website design and development goes. Writing simple code allows the website to be used by many different devices.
Keeping things simple also enables the website to run faster. Sometimes a couple lines of Javascript is all you need.
Image optimization is crucial to responsive website design. Stock images come in certain dimensions. Not every screen conforms to these dimensions, so image files need to be compressed and the images must be resized. Compressing images and videos also helps the website load more quickly.
TSL Marketing can work with your company to optimize its website and enhance the mobile-user experience. We use Agile methodology to redesign and redevelop websites so they rank higher in search, get more traffic, and earn more conversions.
Find out more about how TSL can help your company redesign its website. Check out our Website Optimization Packages.
Tags: design, B2B Marketing, B2B content, website strategy, Website Optimization, Website Development, User Experience