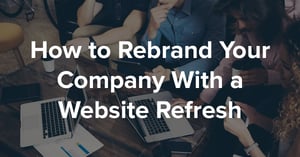 If your company's website traffic and conversions are flatlining or the right prospects aren't finding you, you might want to take a cue from people who put their houses on the market. Your company's website might have a good foundation, but it could also benefit from some staging to pique potential customers' interest.
Staging your website may include changes in the look and feel of the site that help rebrand your company. Leveraging industry keywords and long-tail keywords helps with search engine optimization (SEO) and ensures that people are finding your site.
Revamping your website using Agile methodology is a great way to rebrand your company. Using a launchpad website and continual improvement, organizations can see marked increases in visits, interactions, and conversions.
Differentiating Your Brand
Search is competitive. Other companies in your industry vie for the top rankings in Google search. How can you rise to the top of searches that use industry keywords? How can you make your company stand out?
Setting a baseline for website performance and then tracking growth enables your company to see what content and offers are producing results. Once these strengths and differentiators have been determined, your company can emphasize the products and services that are driving traffic.
For example, TSL client QAD CEBOS determined that its APQP solution was driving traffic, so the company was able to emphasize this offering in its launchpad website. QAD CEBOS also rebranded itself as a company that takes a preventive approach to quality management. With TSL's help, QAD CEBOS saw a 26.65% increase in organic search.
Modernizing Your Brand
Companies that have been around for a long time build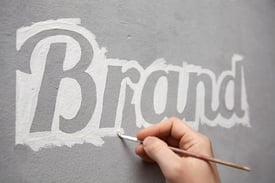 customer trust and loyalty. However, they may come across as outdated and irrelevant if they can't modernize their brand.
A launchpad website presents a great opportunity to show how a company's strengths have evolved. Just as staging a historic
home can highlight architectural details, a website refresh can highlight the unique value propositions of a company. At the same time, freshening up the website with theme colors, new graphics, and images will update your brand.
TSL client Fairbanks Morse has been around for 125 years. TSL showed how the company stayed up to date by shifting emphasis from marine applications to power generation and the mission of making energy accessible to everyone. Within 3 months, Fairbanks Morse was able to grab No.1 rankings for some industry keywords.
We also helped Carrier Logistics rebrand itself as an innovative transportation management company after it gained new leadership.
Humanizing Your Brand
Many top brands have spokespersons or mascots that humanize and embody their brand. Redesigning your company's website can help give your brand a personal and human touch.
Showcasing members of your team lets prospects get to know your company up close and personal. Including pictures and profiles of the leadership team members satisfies customers' curiosity about who is working behind the scenes and steering the direction of the company.
Images are great way to humanize your brand. Switching from pictures of technology to images of people interacting or using your products and services helps prospects connect with your company and picture themselves as part of the culture. Reworking the look of your website can have a similar effect as when homeowners stage their homes so potential buyers can picture themselves and their belongings in the rooms.
Sharing testimonials or case studies is another way to emphasize human interaction. You can tell the story of how members of your team interacted with those at a client company. These success stories illustrate that your company is recognized, known, and trusted.
Being Agile When Rebranding
Traditionally, rebranding using a website was a long, drawn-out process. Your company would spend an extended period rebuilding the website. A year or 2 might pass before you made any further changes. Often, companies wouldn't even track or record website performance.
TSL has embraced Agile website development, enabling our clients to launch a refreshed website quickly, track performance metrics, and leverage a process of continuous improvement. Our clients have seen dramatic improvements in website traffic, interactions, conversions, and search rankings.
Find out more about how TSL Marketing has used Agile methodology to rebrand company websites.
Tags: content marketing, Website Optimization, Website Development, Agile Marketing, Agile Website, company rebrand, web design