TSL Marketing has partnered with several of the worlds finest technology and marketing organizations over the years; however, there are three that are transforming the Digital Marketing world and our business.
The first relates to our long-standing partnership with one of the most advanced Digital (Inbound) Marketing platforms, HubSpot. TSL Marketing has been a partner with HubSpot for the past 6 years and is proud to be a HubSpot Platinum Partner, a distinction that less than 20 agencies in the world possess.

Our interest in partnering with HubSpot aligns with our plan and strategy to have an 'All-In-One' marketing software/platform to serve our customers needs including but not limited to: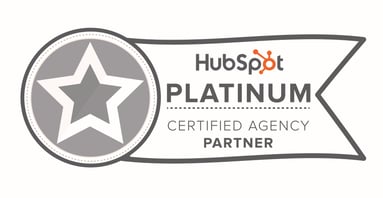 Inbound Marketing (Attraction)
Social Media, Blogging and Management
Marketing Automation
Website Platform (COS), Management and SEO
Lead Generation, Nurturing, Progression and Management
Analytics and Reporting
CRM Integration
The second relates to our partnership with the world's preminent B2B social networking site, LinkedIn. TSL has partnered with LinkedIn the last 4 years to afford our customers access to a network that connects their business with employees, customers and potential prospects via:

A Well Designed and Articluated Company Profile Page
Products and/or Solutions Pages
Social Media Posting and Management
Audience Augmentation and Followers
Sponsored Advertising Campaigns
Social Selling
The last is our most recent and most exciting partnership to date with the world's top online search engine and marketer, Google. TSL has been a partner with Google for the last 2 years; however, recently we have aligned our business to be one of their top global technology and medtech focused agencies. TSL is planning to enhance our knowledge and expertise by adding Google certifications and specializations. This will allow us to offer a more complete and robust suite of online search and advertising services including:
SEO Audits, Analysis, Management and Reporting
Google Search, Video and Display Advertising
Online Advertising Consulting, Campaign Execution and Management
Interested in learning more? CLICK HERE to receive a FREE Digital Marketing Assessment (a $1,500 value) from one of our Marketing Strategists. Act fast, this offer is only valid for the first 25 people to sign up.
Tags: digital marketing, partnership