Education & Training
TSL Academy is TSL Marketing's institution established to advance the education of executives, marketing and sales professionals seeking additional knowledge and the application of modern methodologies and best-practices.
Pricing starts at $1,500 per person with discounts available for 2 or more students.
For more information on our renown Social Media X-Training courses that are ideal for the entire Insight organization, CLICK HERE.
---
Content (click on the link below for examples)
---
Digital Advertising & SEO
Our digital advertising experts leverage two of the top channels to generate awareness, interest and demand for our customers. Specifically, our experts leverage these channels to hyper-target a defined audience to ensure your message, brand and content is in front of the right people and companies at the right time.
Concurrently, our online search experts are second to none to analyze, implement and execute an ongoing SEO strategy to ensure your organization is recognized, known and trusted.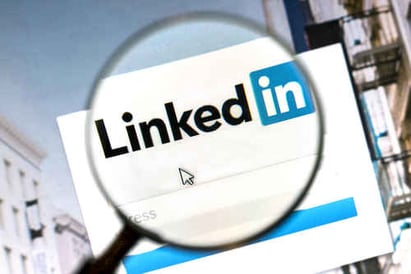 ---
Online & Offline Lead Progression
The following is a link to a blueprint that showcases TSL's best practices and methodology to effectively nurture and progress MOFU & BOFU demand.
Digital Progression Blueprint for End User Initiatives
---
Testim

onials
"I wanted to thank you & TSL Marketing for the Social Media X-Training and 1v1 workshops you provided to me and my team. The class was very insightful and relevant, especially the one on one training. I now feel more confident using LinkedIn and Twitter and it has helped increase the interactions we are seeing on our corporate website and social media pages. You opened great ways to incorporate social media into our everyday branding & marketing initiatives. I would recommend your class to anyone looking to learn how to more effectively use social media effectively! - CEO of a Solution Provider
"THANK YOU VERY MUCH for sharing your knowledge, energy, suggestions, etc. I found the training and time spent very valuable (and fun!)." - Sales Director of a Solution Provider
"We love TSL and the lead they generate as a whole. The leads are more qualified than any other campaigns we have ever been a part of. The lead nurture component is an incredible value add, especially for a partner like us." - VP of Sales for a Solution Provider
"Without the training and encouragement of my coach for the Social Media Cross-Training I would not have gone beyond LinkedIn and basic Facebook in social media. We learned the mechanics of multiple social media channels but more importantly the strategy to use behind it. With both group and individual support over six weeks I went from having reservations concerning entering this new world to being confident while participating in it. I believe social media is an important subject to at least understand and the 'Cross-Training' is a great way to gain many insights and basic capabilities." - President of a Manufacturer
---