In channel marketing, original equipment manufacturers (OEMs) have many business partners (BPs) with their own websites. These OEMs want to help their BPs get found for key terms and draw traffic to their websites. However, there's not much the main channel partner can do to help the downstream channel partners other than to advise them on search.
The main challenge is that the big manufacturer is always going to be found first in search even though they typically don't perform SEO that well. For example, they may have a lot of duplicate content. As an authority, they are going to come up first in search anyway. Page 1 is going to have ads for the OEM's products along with reviews.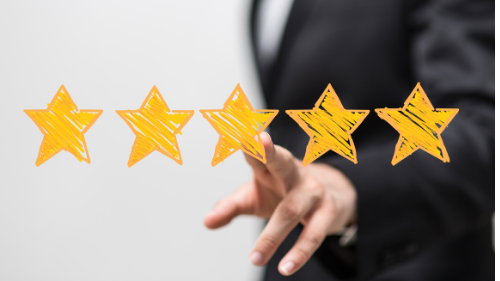 BPs always struggle to rank in search. They compete against the original equipment manufacturer and the other BPs for top rankings. BPs need to know how they can be found for search terms for a solution that isn't theirs. To improve SEO, BPs must find their niche and build their authority over time.
Finding Your Niche
Partners typically get found for very specific things. BPs can improve their search rankings by focusing on long-tail keywords that emphasize their differentiators. It may take some research for a BP to find out what its potential niche is.
Niche areas include geographical regions and target verticals. A BP may focus on a specific region or local area. If a BP specializes in providing solutions for target industries, it can focus on long-tail keywords related to these verticals.
The BP can uncover its differentiators by interviewing customers. Once niche areas are established, then the BP can perform keyword research for unexplored long-tail keywords that relate to its differentiators.
Becoming an Authority
BPs need to use their websites to improve SEO. The website can be leveraged to establish the BP as an authority or thought leader.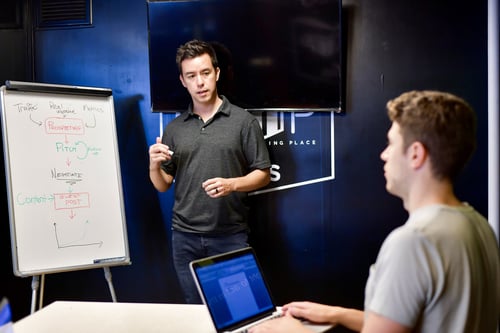 This process of becoming an authority doesn't happen overnight. The BP needs to create content that takes a deep dive into issues and trends related to the OEM's products. To come across as an authority, BPs should build out a content pillar page. A section of the website can be devoted to the main channel partner's products. This section should link users to a variety of informational content about the solution through topic clusters.
To succeed, BPs need to establish a solid SEO foundation. The website must be technically sound, and the BP must have people working on SEO. After the BP has a solid website, it needs to think of how it can incorporate differentiators and improve web pages.
---

" The BP needs to create content that takes a deep dive into issues and trends related to the OEM's products."

---
Building out content takes time, and this content takes time to gain traction. The BP should start testing pages to see how they are affecting engagement. At first, the BP will only see incremental gains. Based on these gains, the BP should then broaden and deepen content.
Avoiding Mistakes
1. Making a Short-Term Investment
They need to make the right investments in SEO. The biggest problem is when a company gives partners money for SEO but only for the short term. This leads BPs to invest in SEO as a one-time thing, when they need to go for the long term. SEO should be an ongoing practice in the organization that helps improve the position of the website.
2. Limiting SEO
At TSL Marketing, we often get asked to SEO one page. BPs need to SEO the entire website. The BP may have an HP or IBM division, so HP or IBM gives the partner money, and then the BP asks us to SEO the page devoted to the main channel partner.
3. Giving Up Too Quickly
Sometimes, BPs give up on SEO efforts because they don't see results. This can happen because they don't do anything to convert visitors. BPs need content and offers to align with queries. Traffic may be jumping off the site instead of sticking.
Website traffic is not the answer. Visitors may come on for a blog, but is there a webinar or a white paper? Is there something they can subscribe to?
4. Having Unrealistic Expectations
BPs need to have realistic expectations about the results of their SEO efforts. The return on investment (ROI) for SEO could be negative in the first year. It may take 18 to 24 months to see ROI.
BPs should also set reasonable goals for ranking in search. Even with their SEO efforts, BPs are not going to rank on page 1 or 2. Partners should set goals for reaching the top 10 or top 20 for search.
The quickest path to ranking for search is advertising. Search advertising can help while the BP is working to move up the ranks. If BPs want to see improvements right away, they need to pay for it by making a heavy investment in SEO advertising in the near term.
Climbing the SEO Hill
SEO is an uphill battle for BPs. However, if they lay the right foundation and invest in long-term efforts at establishing authority and emphasizing differentiators, BPs can rise through the ranks and be found in search.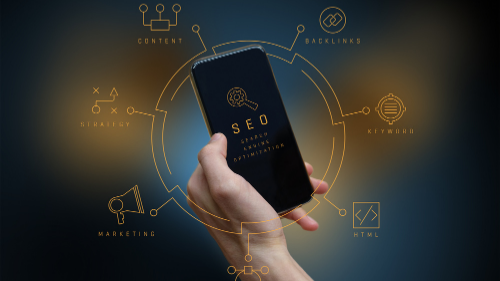 TSL Marketing helps B2B channel partners improve their SEO, draw traffic to their website, and convert prospects into leads. Our SEO experts can assess your website, make recommendations, and track your progress towards becoming recognized, known, and trusted.
Find out how to improve your website SEO. Schedule a complimentary SEO Assessment with the experts at TSL Marketing.
Tags: SEO, Channel Marketing, search engine optimization, SEO for business partners, B2B SEO, SEO best practices