For many marketers, designing a solid website with strong content and relevant offers is a key entry point to obtaining new business. However, the idea of making continuous updates to stay current and fresh can feel overwhelming. But thanks to HubSpot, this process is not only achievable, but also can be done quickly and strategically.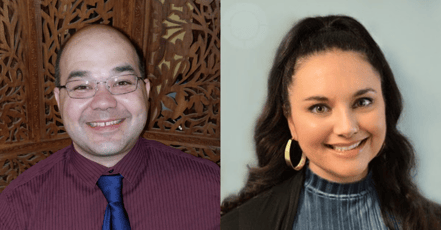 We sat down with Noah Armstrong, TSL's Senior Developer, and Norma Shepardson, Senior Director of User Experience, to learn how the HubSpot CMS helps the internal team streamline efficiency while empowering clients to take ownership of their websites.
How long have you been using HubSpot and how does it differ from other CMS platforms?
Noah: I've been using HubSpot for about seven years, and what's really great is that all of your marketing tools, contacts, web pages, landing pages, email templates, and workflows all live in one house and work together. You can make custom experiences based on what you know about your users. That's a huge plus, as far as I'm concerned.
---

A Single Source of Truth for Sales and Marketing.
---
I've worked with a lot of people that build a site in one platform, make their emails and their landing pages in a different platform, and create a list manager using another platform. So, you're paying for three different services with three different logins to get it right. What I really love about HubSpot is their user management — all I need to do is go and log in to HubSpot. They're all just in my HubSpot instance. It makes management very easy.
And I love the custom modules — I can't say enough good stuff about it. It really simplifies the build process. I can build something and train you how to use it and then you just go build whatever you want from there.
Norma: I also have been using HubSpot for about seven years. Something that I've seen explode over time is all the integrations HubSpot offers. If you put the time and effort into creating content, you absolutely want to get the most out of those efforts. Something as simple as connecting your company's social media accounts to HubSpot allows you to share content with your audience without even thinking about it. Integrations that make our busy lives easier is definitely a step in the right direction for a well-planned marketing strategy.
What changes have you seen in the HubSpot CMS that have been beneficial to your workflow?
Noah: One of my favorite things that I've seen in HubSpot since I started working in it is you can now build and send modules and themes and templates between portals. So, for example, if I have a banner module that I pretty much use on every site we build, I can just build it once and bam, I can simply fill it out on another site. I just build the functionality, which is very nice.
HubSpot's also got a nice GUI (graphical user interface) and they've added a lot over the last two years. I definitely prefer to work in HubSpot vs. WordPress. I worked in WordPress for a decade, and it's a great and affordable solution to a website problem, with a huge developer community. But the ease-of-maintenance factor alone in HubSpot frees up so much time. To be honest, I don't think I would have time to do anything else if I had to keep up with every update on every WordPress site that we've built.
---

" The ease-of-maintenance factor alone in HubSpot frees up so much time."

---
What are some of the challenges mentioned by clients that are solved by the HubSpot CMS?
Noah: It's so easy for people to build a page using my templates in HubSpot. It's essentially a page builder that clients can use that isn't so elementary. And they feel so empowered when you show them and say, "Oh, look, you can change this thing and you can do some of these things yourself."
Norma: There's an added value of having access to a HubSpot expert like Noah, who can give clients hands-on training. Not only does Noah create custom, optimized, user-friendly modules for our clients, but he also provides hands-on instruction on how to set them up and use them in this great tool. That makes a big difference from a customer perspective — having the ability to get training and walking away feeling empowered to make changes.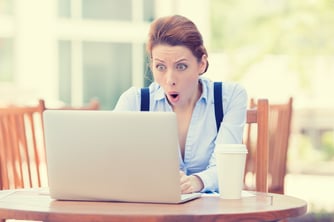 The initial overwhelm of getting into the tool and not wanting to break it is a pain point we see often with clients. Clients don't want to break the website. So, by showing them how HubSpot works, that's a huge win. And as Noah said, they start to feel empowered once they see they're not going to break it or even knowing how they can break it in the first place. Knowledge is power!
Noah: I like to tell people that I've broken things I've built over the years to find solutions to problems. I have a couple of long-term clients that reach out directly to ask questions, and I am very honest with them when it comes to the complexity of the issue and what it will take to fix it. For me, this exchange shows accountability and builds trust between us. It also empowers them to take ownership of their website and explore how they can use the CMS to make things better.
What about features offered by the CMS such as A/B testing or contextual marketing?
Noah: Having a smart website is something I've definitely brought up to clients a few times. It's kind of my dream, and I feel it's very important. This is why it's important to help our clients focus on building a long-term content strategy, so we always know where we are and where we want to be with their site.
---

" The HubSpot tools make it so easy to get in there and keep your website current."

---
And there's a huge benefit to this approach and these tools. You can customize a page and what you're seeing by what you know about your customers. This could mean using lists that shows certain content, pages, and/or CTAs to different groups of people. You can also have A/B tested in a different language, different colors, different shapes, etc. The possibilities are just endless.
How does the CMS help with an agile marketing approach?
Norma: The HubSpot tools make it so easy to get in there and keep your website current. That's a topic we talk to our customers a lot about — evolving your website with your company and keeping up with changes as your company grows and changes. So whether it's little things like events or staff changes, or changing locations, or even bigger changes like changing services, it's easy to make those changes using the HubSpot tools.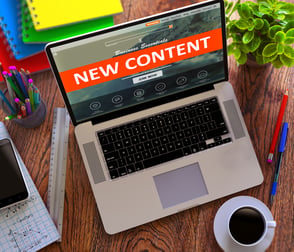 We also eventually reach a point in our SEO engagements where a client's site can perform much better if they add or edit content. By having their sites set up in HubSpot, it's really easy to get in there and make those adjustments directly. It makes it so simple to do and it's not as stressful.
Adding content is oftentimes a scary topic for clients because it's so time consuming and can get expensive. But the truth is that every single customer we work with needs to add content to their site.
Noah: And that content needs to be relevant and optimized for their keyword strategy, answering questions to cater to how Google works all while delivering a great user experience. That's all it really is — by having relevant offers and a lot of good content, anyone could make a monster of a site using HubSpot.
Norma: HubSpot helps make the process so much more approachable.
We hope you'll stop by to see us at INBOUND 2020. Until then, check out our Guide to Agile Marketing for a deeper dive in the agile approach.
And if you want hands-on help with your website, sign up for our complimentary Marketing Discovery Assessment with TSL's digital marketing experts.
Tags: website strategy, Website Optimization, Website Development, Agile Website, HubSpot, HubSpot agency, client management, HubSpot partner, HubSpot CMS