Getting Started with B2B Social Media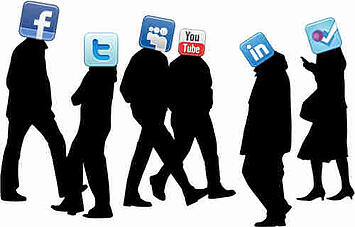 Social media isn't one of the traditional outlets used to promote brand awareness, and that's exactly why it has become such a useful tool for marketers. One of the best things about social media is that you can harness its power to show your customers who you are as a company. This can make your social media platforms a personable area where your customers can build a community around your brand.
There are several steps you can take in order to create this kind of online presence:
Tell your story
This is similar to an online "about us" page, but try to make the language more personal. Answer questions like:
How did your company get started and why?
What did the owners want for this company?
What does your company do best?
Talk about the company executives and what their hobbies are, what they like the most about your company and why they're important. These simple facts show that your business isn't just a selling machine; it's actually a family full of people that are just like your customers.
Make your social media posts engaging
This can be difficult. Go beyond posting general information like your latest offer, event, or job opening. Ask your customers questions. Get them involved with your brand. Ask them how they feel about a specific product, or your company as a whole. You can then use your customers' comments to gather information on your sales items or your company as a whole which can give you a competitive edge. These questions are simple, but they make customers feel like you care about them-- and that is priceless.
Engage with your customers
Engaging posts are great, but it's also important to listen to your customers because their comments, likes and retweets are beneficial. Sometimes comments are so helpful that you might want to respond by changing part of a product, or offering a specific deal. Other times it can be as simple as liking someone's comment or replying. Any type of response to your customers will make your company stand out as a group of people who care about more than just sales. Customer service is all about acknowledging what the customer wants, and that's exactly what you want to implement on your social media platforms.
Share valuable information
Don't give away your trade secrets, but share something that your customers may benefit from. An example of this could be when an IT company shares the top 5 ways to utilize hard drive space. Basically you're giving out valuable information to your customers for free. This creates a friendship between your company and your customers and it builds credibility, which can make clients more apt to buy from you rather than your competitor.
Don't ever stop
It's important to keep up with your social media community so it will continue to grow. There are certain times of the day that most people check social media, so for best results your company should use those times to post regularly. Some of these times are just before and just after work, during lunchtime, and right before bed. Posting during these times will keep your social media platforms fresh and get users interested.
Following these steps will help your company create a family out of your customers. By simply showing that you care, your followers will listen to you, buy from you, support you, and most importantly, tell their friends about you. Big companies like JCPenney, Anne Taylor Loft, AT&T, and HP have benefited from creating this kind of online atmosphere.
Try these practices and see the benefits for yourself!