Why B2B Companies are Scared of Social Media
For many organizations, a fear exists for taking the plunge into the world of social media. This fear stems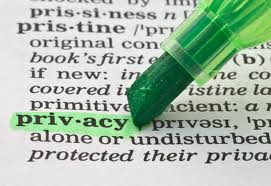 from the concern that information about their employees, customers, and prospects will be too accessible and freely available. Under this scenario, their competitors will take advantage. As someone who advocates that companies become social businesses, I'd like to be able to say that these fears are unfounded. But they're not. They're very real.
Just by having a published company page on Twitter, Google+, or LinkedIn, a competitor has the ability to come in, click into your followers, and potentially see customers and prospects that are following you. After all, many of your employees are already connecting with customers and prospects on LinkedIn. If they walk away from your organization to another organization, they will walk away with those connections.
The concerns around client privacy, improper distribution of proprietary information, and protection of contact information are very valid. But those issues would be present with or without social media in the picture. It's not much different than walking away with a print out of information, a rolodex of business cards, or memorized phone numbers.
Companies that are worried about losing employees or customers because of social media may have larger problems to tackle before they start to establish a social media presence. If you are a great company doing great things for your clients and your employees, then social media will amplify that message as your internal and external customers can champion you on social channels.
What B2B Social Media Can Do for You
Social media gives you the ability to:
Be responsive to customer needs
Highlight customer success stories
Praise your employees for their efforts
Inspire your employees to praise you as a great employer
Conversely, social media can also be an outlet where an unsatisfied employee or customer holds your feet to the fire and highlights your weaknesses.
Your current customers and your employees are probably using social media. Your potential future customers and employees are out there as well. If you're not out there, that means that you're making it harder for those future customers to find you. If fear and paranoia are keeping you out of these venues, then you're missing potential opportunities that your competition could be using to their advantage.
The concerns about keeping company information private aren't born of the social media age. These issues—corporate espionage, employee poaching, client stealing—have been happening for a very long time. And these acts will continue to occur.
In time, the playing field will be leveled as more and more companies take part in social media. You will have the same ability to find out about your competitors as they will about you. Companies will compete for business and talent on these new platforms as well as traditional platforms. But if you're not even on the field, you could be putting your organization at a major disadvantage.
What do you think? Is fear holding you back? Let us know your thoughts below.
Tags: advertising