Tips on Creating B2B Marketing Collateral
When creating collateral for your company, be it a one page newsletter or a multi-page document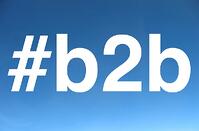 describing your top offerings, it is important to keep design aesthetic in mind. While the content is surely the most important part of your documents, you will experience much greater readability if you follow a few simple 'rules' when it comes to collateral layout and design.
Utilize White Space!
This is one of the best things you can do to create professional looking marketing collateral. Less is more, so don't cram all of what you have to say close together. Use more pages if necessary, or make your body text more concise.
Be consistent in the Font that you choose
Use up to 2 different fonts per piece - remember that you can choose different variations of those fonts like Bold and Italic, or use different font sizes to increase interest.
Choose a font other than the default
When you consciously decide to be more creative in your font choice, it conveys to your reader that you put thought and intention into your work (just be sure the font you choose is easily readable).
Add Pictures!
To avoid the 'yawn factor', add relevant and tasteful photos or imagery into your work to break up the text. Images can also be useful for creating sections in your work, allowing you to highlight different ideas or topics. Stock photos are a good choice because you will own the rights to use the images. Stock Imagery can easily be purchased online where you can browse through thousands of choices.
Choose a color palette and stick with it
It is best not to use every color of the rainbow in your collateral - instead, choose a main color to use for your headlines and highlights, and then choose another color to use as a compliment if you wish. Muted colors often go well in marketing collateral, and using your company colors is a good option as well.
Creating an eye-catching collateral piece doesn't have to be overwhelming. Just keep your style consistent, keep it simple, and when in doubt, leave it out.
Tags: advertising