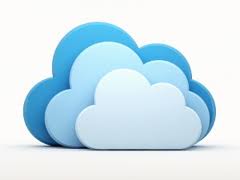 Cloud computing is quickly becoming an integral part of every IT company's business application software systems. Despite this ever-growing trend, many companies are merely beginning to develop this niche, as well as market it to customers. As TSL's Mike Kelly discussed in a guest blog for TBK, the key for companies breaking ground in this market is in message development.
The foundation of message development is deciding what your cloud services can and can't do. The word "cloud" has become a misleading phrase, in that it is used as a catchall marketing term. Cloud solutions should be uniquely marketed to a specific audience, with differentiating benefits.
Especially misleading is overemphasizing "hybrid" cloud solutions. Hybrid clouds refer to environments where data is split between a private center and a public cloud, which is an area of cloud computing that is still developing. These clouds still have certain limitations, and it's up to the vendor to decide what cloud services to offer, and who to offer them to.
As with the possible confusion of the word "cloud," Kelly also refers to "vanilla noise" statements that can take away from differentiating the product. These include generalized statements such as, "we can do all things cloud," or " this type of blanket phrase makes messaging blend right in with the rest of the competition."
Most importantly should be being able to differentiate between the end users and the decision makers. C-Level officers are in charge of buying, but they don't have the technical knowledge end-users have. Therefore, taking the time to determine what can be done in a company's specific cloud environment and how it can be implemented safely will help the company gain the most from cloud integration.
When IT companies do make a sale on software-as-a-service cloud initiatives, they are starting a more complex relationship than with traditional software customers. When software-as-a-service is purchased, vendors need to have continuous communication with their customers. Kelly points to content marketing systems and advanced CRM software as the best tools to be used to continuously grow relationships.