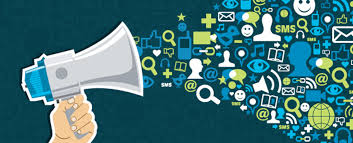 Here are some things to consider when you're sharing 3rd party content online. This should be especially useful to B2B marketers who are looking to build out their social media feeds but lack a full slate of original content to promote.
Most of the information you run into on blogs and newsites is shareable. Sharing whitepapers, case studies, blog articles, and news is part of what makes social media social. If information is proprietary or is clearly marked "not for distribution" do not share that information. If an article requires a subscription then you shouldn't cut and paste it into your feed. You are free to blog about it and link to it while letting people know that they need a subscription to view the full information. With any kind of writing you need to make sure you are citing your sources and not passing off content you did not create as your own.
In TSL's social feeds we actively share great content and insightful information from the likes of Hubspot, Hootsuite, Harvard Business Review, Fast Company etc. These companies actively encourage the sharing of information on social platforms. They want more eyes on ads, they want more clicks and they want downloads. They don't want you plagiarizing their valuable content.
The most important factor to consider when you're deciding on what content to share is your customers and followers. Share information that they'd like to read. Share information that shows that you are on the cutting edge of your industry. This shows them that you're staying informed and positions you as a thought leader.
Here are some other great sharable sources of information on technology and business topics:
Tags: SEO, Channel Marketing, advertising