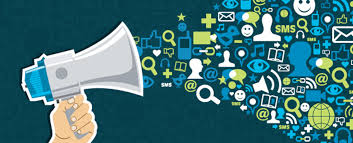 Being a social business is great. But being an "active" social business is even better. The social media gap may seem like a chasm for many organizations. In fact, B2B companies are already hesitant to go down the social path, let alone dive in face forward.
However, while merely establishing your social media presence is effective, there comes a time when your entire team will need to consistently contribute to make a real impact. At that point, you are not only establishing social visibility, but you are also driving traffic and bringing in leads. Ultimately, taking a few steps forward can lead to immediate returns in the way of new business, increased marketing activity, and greater brand awareness.
As you consider your plans for increasing your social and emerging media efforts, here are some of the topics and questions that should be addressed:
Where is your audience on social media and how are you connecting to them today?
How much time do your primary social media champions have devoted to this effort?
Are you prepared to tie social into your marketing plans?
What are your short-term goals for social? What are your long-term goals?
Are these goals aligned with your goals as a company?
Will you be able to get total engagement from your greater team?
Taking collective action in building up your social media profiles and distributing content does involve some time and dedication. Then again, it won't be time that your workforce would have spent on other business initiatives. These are the social activities that they are conducting on a daily basis. Yet, they aren't taking that extra step of social engagement.
For example, they are:
Reading blogs and news about topics that are important to your customers but not sharing those articles on various social channels
Publishing but not re-sharing posts and information from your various technology partners about product announcements or upcoming events
Frequenting LinkedIn and Twitter but not connecting to people who they are already meeting at client sites, networking events or tradeshows
Taking general customer questions that they may answer regularly (especially common ones they get repeatedly) in emails but not turning them into blog posts around those topics
Creating technicial presentations on SlideShare or LinkedIn but not publishing and sharing what they've created
As you can see, taking the next step to becoming a more active social business isn't really taking a step at all. You're already there.
We'll be writing more in the coming days around other aspects to consider like privacy, social media sharing etiquette, workplace social media policy, and content. Let us know if there are any other topics you'd like to read more about and we'll publish our thoughts in a future post.
Tags: Channel Marketing, advertising