---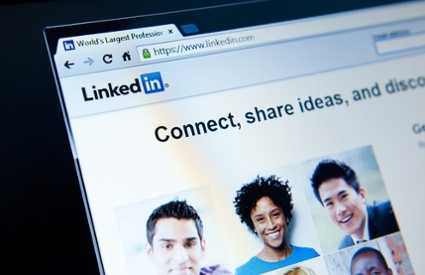 B2B Advertising on LinkedIn
Do Facebook ads make sense? Do they really have a target audience on Twitter? What is Pinterest, anyway?
These questions are legitimate ones for many of the organizations we work with. While a strong, strategic social media presence can boost the reach and engagement for any company, the tried and true path for many of our B2B clients looking to amplify their content through social media advertising is Linkedin.
Image Source:
JuliusKielaitis
/
Shutterstock.com
The Science of Sponsored Updates
Since the launch of LinkedIn Sponsored Updates in 2013, TSL's social media team has been helping clients master the medium to get their great content out in front of a new audience. This expanded reach leads to more views, more social media activity, and more clicks on the content than if it would have been posted out to a company's follower audience.
LinkedIn Sponsored Updates are a powerful tool companies can use to distribute their content to the homepage feeds of LinkedIn members outside of their followers audience. It can help amplify the success and generate content views. Understanding LinkedIn's advertising costs and understanding your own definintion of value will help you come upwith realistic expectations.
In this blog, we will walk you through the different questions you should ask, the benchmarks you need to identify, and the results you can achieve from a LinkedIn Sponsored Update campaign.
Defining and Measuring Success
Target Practice Makes Perfect
One of the key advantages of a LinkedIn Sponsored Update campaign is that you can narrow the focus of your target audience and content push.
For instance, a client of ours wanted to get targeted views of their content from LinkedIn members who were specifically interested in virtualization and converged infrastructure. We were able to drive IT Managers and directors to their embedded YouTube videos who had skills and group memberships related to these topics.
The client's goal was to generate a high number of video views. Not only were they able to accomplish this goal, they attracted the right audience to their content.
Ramp Up Social Media Activity
Social media success isn't always about generating clicks to a landing page. Some clients look to promote some of their best content to get enhanced social media activity.
This can lead to more people seeing their content because they get likes, shared, and new followers to their LinkedIn company page. One of the best ways to increase your follower base on LinkedIn is to put likeable and shareable content in front of an engaged and targeted audience.
Gain Greater Site Traffic and Blog Visibility
Blog activity is influenced greatly by the frequency of social shares, likes, and views. LinkedIn Sponsored Updates can boost all of this activity, leading to overall site traffic increase.
One of our clients was able to drive 600+ page views to their blog. Because the blog was also getting a lot of social media activity. They had such a high click through rate we were able to set up the campaign so that they were paying nearly half the price of an average LinkedIn click by going to a pay-per-impression strategy.
Convert on Landing Pages
Most of our clients who come to us looking for ways to amplify their content want to do this because they're looking for more conversions on their landing page. This works best when you already have a great landing page with a high conversion rate and you're looking to build on that success through the amplification that social media advertising can provide.
Landing page conversion success largely depends on the type of content that is being promoted. Content that is built specifically for the targeted audience with particular social media channels in mind perform the best.
Remember that your best performing organic content is the kind of content that will perform best when promoted through advertising. We tend to see a lot of success with targeted social media updates that really focus on the personal/professional nature of the business, problem—how it relates to the individual persona, rather than content that zeros in on a general business pain.
Improve on Previous Results
We know that there other agencies and clients out there who are trying to give social media advertising a try but have very little experience. They've done some digital advertising before so they think they can jump right into Sponsored Updates and have success.
We've seen horror stories of people coming to us after working with another agencies. In one such instance, a client spent around $700 of ad spend on LinkedIn and only got around 8 total clicks to their content. The lesson here is to know some standard benchmarks and then try to achieve.
Remember that a critical factor for having a successful LinkedIn Sponsored Updates Campaign is aligning the right content for the right audience. If content isn't purpose-built for a particular persona, lacks a compelling message, or is overly broad, desired results can be difficult to achieve.
As a standard of success I strive to get CTR's above 0.25% and click costs somewhere in the $8-$12 range. With more competitive audiences click costs can get into $15-$20 range—think CIO's at large companies in major metropolitan areas. When you're looking at conversions on a landing page we see that well targeted content can see conversions in the 15-25% range and higher.
Get Your Team On Board
Finally, remember that LinkedIn Sponsored Updates isn't just a pure advertising play. At it's core it is a social media campaign amplified with advertising. This is why your campaigns can be much more successful if you have content that has already been organically successful.
Look for your team to help here in promoting the content by liking and sharing the content from the company page. This can really help with your relevance score and your price per click or price per 1000 impressions.
Learn a bit more about how the LinkedIn Sponsored Update Auction works by watching this video:
Now Ask Yourself:
What are our overarching campaign goals?
How are we defining a successful campaign?
What is our budget?
Am I looking to drive conversions or content distribution?
How much money do we need to spend to reach our targeted audience?
Will our teams embrace social media activity and promotion?
Do we have optimized content and landing pages?
What are our current landing page conversion rates?
What are our current MQL to SQL to close rates?
Answering these questions beforehand will enable you to at least start to run a trial campaign to see if the amount of spend really justifies the campaign output.
What do I need to Get Started?
Confirm that you have access to a LinkedIn Company page or Showcase page.
If full admin rights access to the company page isn't possible, then ask your admin for direct sponsored content access.
If direct sponsored content access isn't possible then you can promote any update from any page (you just have no control over posting the content—an admin will have to do that for you).
If you're aiming for conversions, ensure that you have an optimized landing page that is mobile friendly.
Feel like you're doing all of this right, but your content just isn't performing well? Our buyer persona guide might help you in your path to building more targeted content.
Tags: Marketing Tips, LinkedIn, advertising, social media marketing