---
Enterprise Lead Generation - Why Leads Get Left Behind
Industry averages state that over 90% of leads are not followed up on regardless of who uncovers the lead (marketing or sales). This is why lead progression has become such an important topic among businesses. Too often leads get set to the side if the sales team doesn't get in touch with the prospect after a few attempts.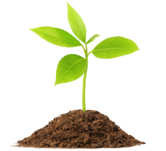 Why does this happen? Your sales team could be focused on closing their next big deal. They might be putting a lot of effort into nurturing the most responsive prospects, the ones where a deal is imminent. Often the problem is one of deciding where to budget time. Their demand generation efforts need to be focused on generating revenue so they focus much of their time on the deals that they are certain will close.
We routinely see teams that get overburded with leads. When this happens many senior sales team members--who are also tasked with managing, maintaining, and expanding current accounts, pass those leads off to an inexperienced (and potentially overburdened) inside sales person.
There are many reasons why leads may fall through the cracks. Let's talk about some ways to prevent that from happening.
Building a Lead Progression Campaign
Businesses cannot afford to waste valuable leads by not following up. Here are some tips to
improve B2B lead generation
by deploying a successful lead progression campaign:
Update your CRM and assign tasks to yourself - by updating a customer relations management database, you will be able to determine when the last conversation was placed as well as when the prospect has requested a future follow up. By simply assigning a task to yourself after logging your first conversation, you will assure that any future conversations will not be lost.
Put your leads into an appropriate inbound workflow that provides them information about their initial interests and options to explore other offerings.
Nurture your leads through human outreach - regardless of where your prospect is in the sales cycle, you should maintain human contact. Call them, invite them to in-person events, make sure that you're not leaving the progression completely up to marketing automation.
When you do talk to them, ask them if you can help guide them in their decision making process with any of your sales and marketing content. Consider sending case studies, white papers, or sell sheets that might help inform their final decision.
Hire an outside firm to help drive leads into the sales cycle - Many sales and marketing consultants, including TSL Marketing, offer services that help move leads along the sales cycle. This way, your sales team can continue to work on closing deals while your outside firm works on moving leads along the sales pipeline so that they do not slip through the cracks.
As you start to build our your lead progression planning remember these tips. If you're looking for more help in mapping out a plan to get better pipeline visibility into your sales and marketing leads then reach out to us for a no-cost consultation.
Tags: Lead Generation, lead progression