It comes as no surprise to most that winning business is always top of mind for sales professionals.


Because of this, sales personnel tend to fall victim to the follow up with what will close NOW mindset, and longer-term leads suffer.

When surveyed, marketing and sales professionals have both indicated that they would like to increase the management of lead follow-up over the course of 6-12 months.

Best-in-class companies with a lead-nurturing plan sell upwards of 38% more than their competitors. So we say it's time to take advantage of these stats and start selling more.

Lead nurturing and lead progression are similar, but they are not the same. They are equally important and have their own benefits.

We recently broke down 5 easy steps that will have you saving time while also following up with those longer-term leads that we all seem to neglect.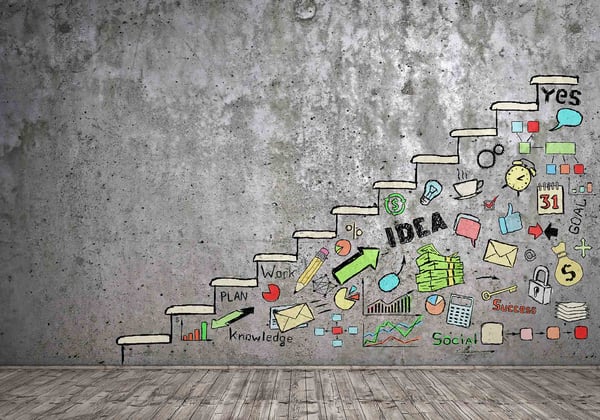 Tips for B2B Salespeople


1. Develop lead-nurturing codes in your system.
Many times, companies have lead codes that indicate the stages of their life cycle: Qualified, Proposal/RFP, or Closed/Lost. The first step is to add another stage in your CRM: Lead Nurturing. By doing this, you can track, progress, and convert those leads at a much faster pace through reporting, dashboards, and marketing campaign enablement.
2. Stay in tune with your marketing plan.
Many times, your marketing team is planning events such as webinars, trade shows, and seminars. Know when these events are scheduled, as they are great ways to stay in touch with your longer-term lead-nurturing contacts with a simple email or quick call.
3. One hour a month is all it takes.
Leads that are in the nurturing phase should get a recurring sales task for monthly follow-up.
Use this as an opportunity to let them know about upcoming events, solution updates, or new content such as a white paper, infographic, or eBook. Nurturing these leads will keep you top of mind when they are ready to move forward.
Just an hour a month will set you apart from your competition and help your leads progress faster through the funnel.
4. Personalize email campaigns.
In a study done by TSL Marketing, email campaigns that were personalized from the main sales contact had a 50% higher open rate.
Take a few minutes to personalize your emails to your lead-nurturing contacts. It will generate a high return.
This is beyond the email campaigns coming from marketing and should be a text email that comes directly from your personal outbox.
5. Send some goodies to your hot prospects.
Your marketing team most likely has pens, coffee cups, shirts, or all sorts of goodies kicking around for the next trade show your company plans on attending.
Stay front and center with your nurtured leads with a care package and a hand-written letter thanking them for considering your organization.
B2B salespeople that follow these 5 easy steps elevate themselves from the competition with an effective lead-nurturing program.
Ready to take your lead nurturing to the next level?
Speak with a lead-progression specialist at TSL today.
Tags: Lead Generation, lead progression, B2B Sales