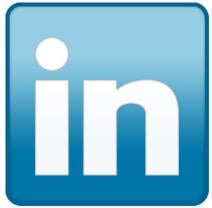 LinkedIn announced recently that they were discontinuing the Products and Services tab from Company Pages. Like LinkedIn Answers, LinkedIn Signal, and the No Cost Careers Page tab, this feature is being retired and will be no more as of April 14. Until then existing products and service can be edited but no new products and services can be added. You can read their official announcement here.
So why is LinkedIn doing this and what are your options?
Overall, the Products and Services tab wasn't used very often and wasn't understood by the masses. The page was an excellent avenue for some real social activity on LinkedIn via the product recommendations feature. For many companies that have products and services listed, this recommendation feature went unused as employees didn't solicit recommendations.
Consequentially, customers probably only happened on this page occasionally and found it to be more of a curiosity than a help. If you have customer recommendations on those pages today, then I'd recommend capturing them for posterity's sake. There's always the option to build them into future LinkedIn posts.
More often than not, spammers were taking advantage of the empty company pages to contact company admins with the intent to sell them social media services. As an admin of around 20 different pages, I have received my share of these! Getting rid of this page should absolutely help minimize LinkedIn related spam in your inbox.
LinkedIn is working hard to promote the new Showcase page feature for company brands, products, and services. TSL has jumped into the Showcase Page bandwagon and created a SMART Marketing Showcase Page for our SMART Marketing initiatives. Check it out later to see how Showcase Pages are different from Company pages.
The advantage that LinkedIn brings to the table by making this change is this: a company can now launch their brand or specific products to designated audiences – right from the showcase page. LinkedIn directs users to use Showcase Pages as a potential replacement in their retirement announcement. They also encourage companies to post more product and services information in the updates section of the company page.
I expect LinkedIn to start urging companies to build product-based presentations on SlideShare and integrate them into various LinkedIn pages and profiles. SlideShare recently sent out an announcement to its users: they are integrating their Privacy Policy and Terms of Service with the Linkedin Privacy Policy and User agreement starting March 26, 2014. The merging of these policies and the eventual merging of SlideShare and LinkedIn accounts is just a precursor to the continued integration of similar services.
Have questions about this, or need help getting started with a LinkedIn Showcase page? Reach out to us for more information or feel free to comment below.
Tags: SEO, advertising