Local SEO for B2B tech companies is an invaluable asset. It bolsters visibility in local search engine results. It allows these Service Providers to get in front of potential clients when they seek information on your services. Additionally, Local SEO helps build trust and solidify a company's credibility with its target audience.
What Is Local SEO?
Local SEO is 1 of the 4 types of search engine optimization (SEO) that helps B2B tech companies to increase their visibility in local search results. Local could include Google Maps, Apple Maps, and other local directories.
Local SEO helps Service Providers to connect with potential customers when the search intent is a local result. This targeted approach can be precious for B2B service providers that rely on local customers and face-to-face interactions to generate business.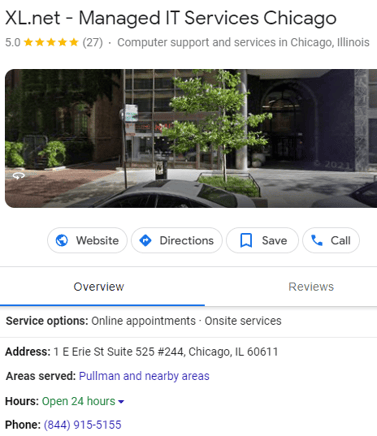 The Importance of Local SEO for B2B Tech
However, many B2B tech companies need to pay more attention to Local SEO. By neglecting Local SEO, they are leaving money on the table.
One key indicator of the importance of Local SEO is the Map Pack position in the search engine results pages (SERPs). This can significantly impact the number of potential customers a B2B service provider can reach and, therefore, the revenue generated by the company.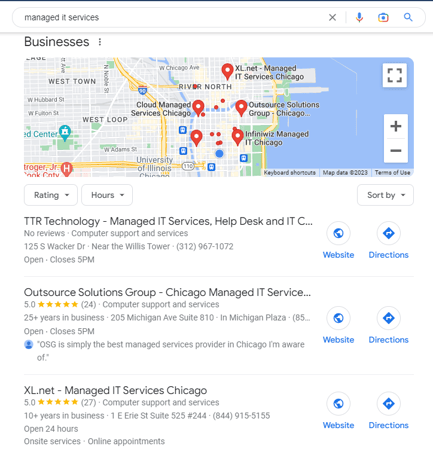 Costs of Neglecting Local SEO



When companies neglect local SEO, loss of potential customers to competitors who have optimized their Local SEO is a significant concern. Furthermore, reduced online presence and visibility can lead to fewer leads and sales. The potential loss of revenue due to not reaching the maximum number of potential customers is also a problem.
Benefits of Local SEO
Overall, Local SEO can be incredibly valuable for B2B tech companies. It allows them to:
Increase visibility in SERPs

Target geographic locations

Establish trust and credibility

Increase qualified leads

Achieve ROI
Increased Visibility in Local Search
Local SEO helps B2B tech companies to increase their visibility in local search results, making it more likely that potential customers will find them. Local is particularly important for B2B tech companies that rely on local customers, as they need to be easily discoverable by people searching for their products and services in their area.
Targeting Specific Geo Locations
MSPs that provide services in a particular region usually have their main clientele within 70 miles. Targeting specific locations with onsite and offsite local efforts puts your managed services in front of the right local potential clients rather than those outside of your service area. This could be a game-changer for businesses that require in-person IT support and need to find new clients for their services.
Establishment of Trust & Credibility
When potential customers can easily find a B2B tech company in local search results, it can help to establish trust and credibility with those potential customers. Additionally, managing and responding to online reviews can help further establish credibility with local clientele.
Increase in Quality Leads
By increasing visibility in local search results and establishing trust and credibility, Local SEO can also drive more qualified leads to B2B tech companies and ultimately increase revenue for the company.
Cost-Effective ROI
Local SEO can be a cost-effective way to market a business. While traditional marketing methods such as billboards, television, and radio advertisements can be expensive, local search optimization can be relatively inexpensive. Additionally, many tactics, such as building citations and managing reviews, can be used in-house.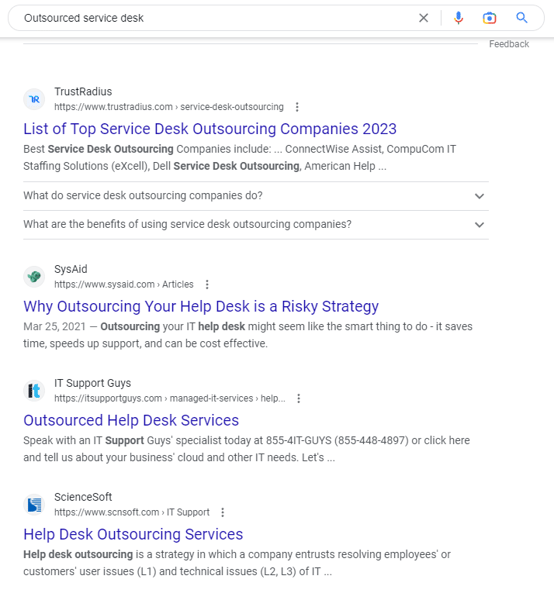 Optimize for Local
Optimizing Local SEO for B2B Services involves several steps.
Claiming and optimizing a

Google Business Profile

listing is essential.

Attention to detail in your listing is significant. Name Address Phone must be exact!

Treat Google Business Profile as a Social Media Channel

Create new content weekly

Target keywords that are in the map pack

Build web builder site out for links

Build local citations and directories.

Respond to online reviews.



Increasing the Bottom Line with Local SEO



Local SEO is essential for B2B tech companies. Neglecting Local SEO can have a significant negative impact on the bottom line. By claiming and optimizing a Google Business Profile listing, incorporating local keywords, building local citations and directories, and managing online reviews, B2B tech companies can increase visibility to those looking for their services and fill the pipeline to generate more revenue.
Don't let your business miss out on valuable opportunities. Take action today and let TSL Marketing help optimize your local SEO for better visibility.
Find out more about TSL B2B SEO Services.