"What's your brand?"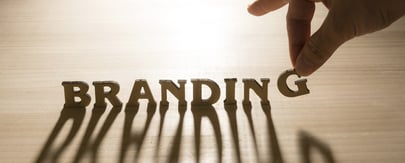 "What branding elements do you have available?"
"How does this campaign tie into your branding?"
Questions like these pop up when you embark on a new marketing campaign, and rightly so. When a business has their branding in place, it's crucial for all marketing efforts to work towards strengthening that brand. But what happens when you don't have a brand? Or, more likely, when you haven't had the time or resources to create the elements necessary for bringing your brand to life?
Though having your branding in place before investing in a marketing campaign is ideal, it's not a requirement. If you haven't begun the process of branding your business, you can still take advantage of effective marketing campaigns that bring poweful messages to your audience. It just takes knowing which pieces will make the greatest impact!
If you are just getting started and cannot invest in bringing your brand to life all at once, consider the following ideas to slowly build an identity over time:
Create (or improve) Your Website
A professionally designed, easy-to-navigate, informational website is a necessity today. It's the first place many people look to learn more about a company, product, event, or person. If you have a 'placeholder' website that isn't updated with current information, is not professionally designed, and has not been optimized, then you are missing out! A beautiful, functional website is more affordable than you might think, and will give you great bang for your buck regarding impact and accessibility.
Get Social
Social media is hot hot hot! You should absolutely have a presence on the basic social networking sites such as Facebook, LinkedIn, Twitter, Google +, and Instagram. If you have these setup but do not keep them updated, consider dedicating a few hours a week to making at least a few posts and keeping your information current. There are social media experts who can walk you through this process and provide recommendations if you feel overwhelmed by the idea of building your social media presence.
Build Your Collateral Library
One piece of marketing material that is very basic, yet crucial, is collateral. Sell sheets that showcase your business, products, solutions, and services can be accessed digitally via PDF or can be printed out and taken to trade shows and face-to-face meetings. Whitepapers and case studies can be created to position you as a thought-leader, and will give those in your audience a reason to come to you to learn more about a given trend or product. Collateral is a basic way to get started with building your brand, but make sure you keep consistency with the design and content. The collateral pieces may be useful on their own, but they should also make sense when put together as a package.
If you are able to dedicate a small part of your budget and a few hours of your time to one or more of the marketing tactics above, you'll surely be able to get use out of them time and time again. There are a multitude of other ways to build your brand and boost your marketing arsenal, so be creative and do what will have the greatest impact on your business!
Tags: advertising