If you have ever stared at two seemingly equal products and wondered why you chose one over the other, you have the answer to why B2B tech firms should care about Awareness and Brand Marketing, according to TSL President, David English.
Awareness marketing is important because people buy products and services from people and companies they know and trust. At the very least, they buy products of which they are aware. For example, 89% of customers purchase products and services from a company they follow on social media. Of these customers, 84% would choose the company they know over a competitor. If your business is unknown, prospect firms have a harder time trusting you.
Today, much of the buying process is carried out without interacting with a sales rep. Gartner found that customers spend only 5% to 6% of their time engaging with sales during a B2B buyer's journey. Buyers spend the rest of their time researching information and comparing options — activities that are associated with the awareness and consideration stages.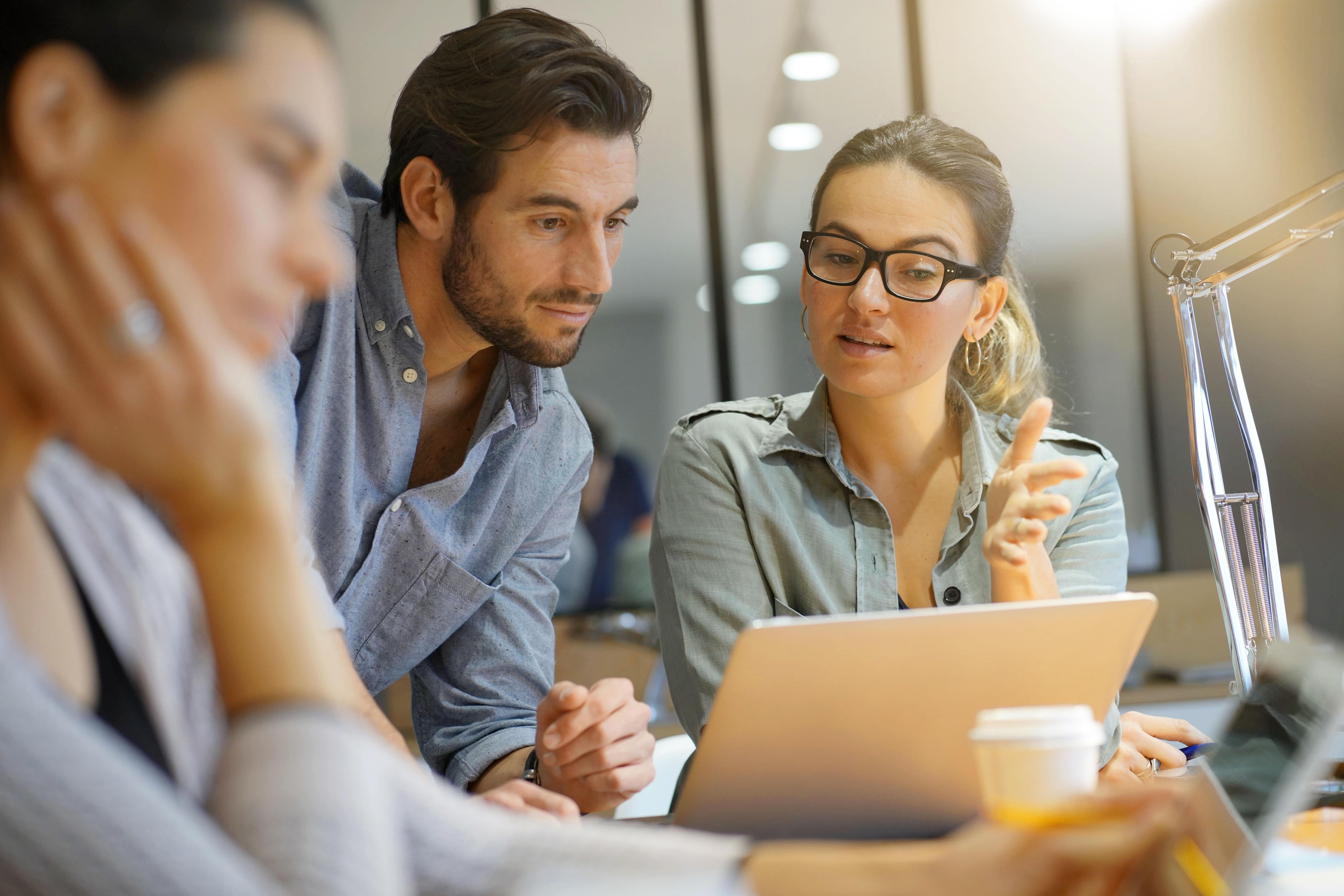 During the awareness and consideration stages, B2B buyers spend most of their time researching information and comparing options on their own, turning first to companies they know and trust.

From my 24 years of experience running marketing efforts for technology firms, the winning firms invest in their brand as a core part of their success. This is true both for SaaS firms and IT Services firms (including MSPs). Some Sales and Marketing executives get this intuitively and some do not. Even small firms with limited marketing budget can invest in Brand and Awareness marketing if they understand their market. If this makes sense to you, I think you will find this article very helpful! If this does not make sense, you can save a few minutes, as you will not find the rest of the article helpful, and I will note that firms who do not invest in Awareness marketing can survive by doing really great work and retaining a good set of existing customers.
---
"I sat down with senior executives at a large tech firm 10 years ago and told them one of their products was underperforming on all our lead generation metrics. I recommended they invest in product awareness and nurturing efforts. In short, the customer had a difficult time looking at ROI metrics beyond new deals won within the calendar year and to this day has not invested in significant product marketing. Their market share has declined over the past 10 years and they are now more a niche player. The lack of brand marketing was not the only reason for this decline, but the data I have seen tells me it was a big part of the equation."
---
What is Awareness Marketing, Thought Leadership, and Brand Marketing?
We sometimes use these terms interchangeably, and they are indeed related. There are slight distinctions that B2B tech firms should understand.
Awareness marketing refers to marketing activities that aim to increase brand recognition, create interest in a product or service, and generate leads and sales by raising awareness of a company, its offerings, and its value proposition among its target audience. The main objective of awareness marketing is to build brand recognition and create a positive perception of the company and its offerings.
Awareness marketing involves a wide range of tactics, such as advertising, content marketing, email nurturing, social media, and events and is used in conjunction with lead generation to create a comprehensive marketing strategy.
Thought leadership, on the other hand, refers to the efforts of a company or an individual to establish themselves as experts in their field. This is achieved by producing and sharing valuable content, such as blogs, web page content, webinars, and speaking at conferences, all to showcase expertise and offer valuable insights. The goal of thought leadership is to establish the company as a trusted and respected voice in the industry, to build thought leadership equity, and to support new sales pipeline creation.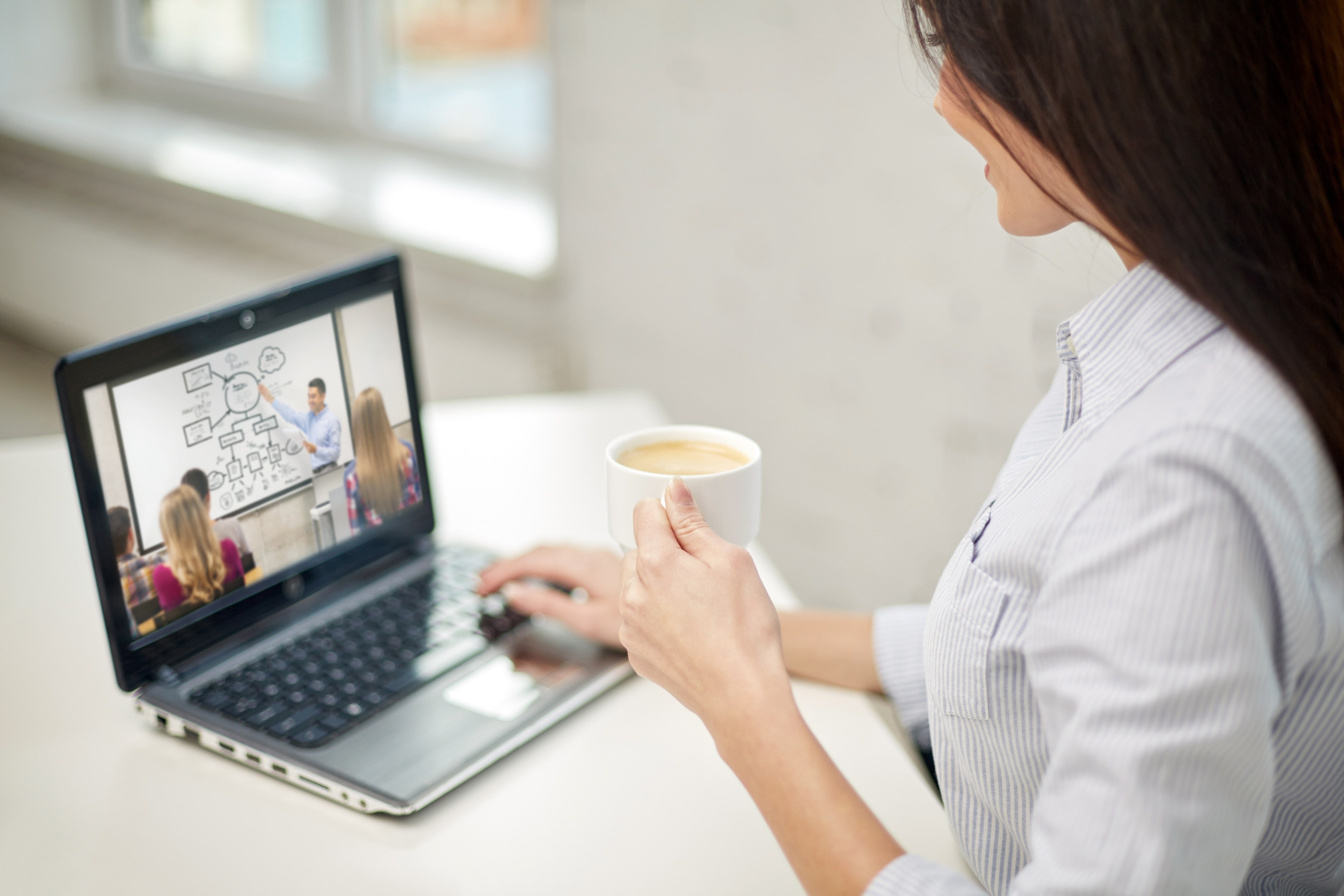 B2B companies can share their expertise and establish themselves as thought leaders with potential buyers by sharing valuable content, such as creating and promoting webinars.
Brand marketing is a type of marketing that focuses on creating and promoting a specific brand or product, with the goal of building and maintaining brand recognition, reputation, and loyalty. The main objectives of brand marketing are to create and maintain a positive and memorable impression of the brand in the minds of customers, to differentiate the brand from its competitors, and to build trust and loyalty among customers.
While Awareness Marketing, Thought Leadership, and Brand Marketing are distinct items, we will refer to them jointly as "Awareness Marketing."
---
"TSL Marketing was founded as a lead generation agency and still invests much of our energy in helping firms build sales pipeline. We found that brand and product awareness and perception played a role in lead progression. Because we work with many firms and their alliances and channel partners, we have been able to run A/B tests doing the exact same marketing into the exact same audience but on behalf of different brands and have been able to measure substantial differences in progression, which we attribute to Brand Equity. Our experience with lead generation has shown that recognized brands have more success at generating and closing leads. That's why we aim to make our customers recognized, known, and trusted."
---
How can B2B Tech firms build awareness and thought leadership?
SaaS and IT Services firms can become thought leaders by consistently demonstrating expertise, innovation, and leadership in their industry and promoting this thought leadership. This can be achieved by:
Creating original and compelling insights, including blog posts, webinars, white papers, and other forms of content, and then promoting this content through email, social media, SEO, and paid advertising.

Sharing thought-provoking ideas and opinions on social media.

Collaborating with other industry leaders and participating in important industry events and discussions.
A business that consistently demonstrates these qualities is more likely to be seen as a thought leader in its industry.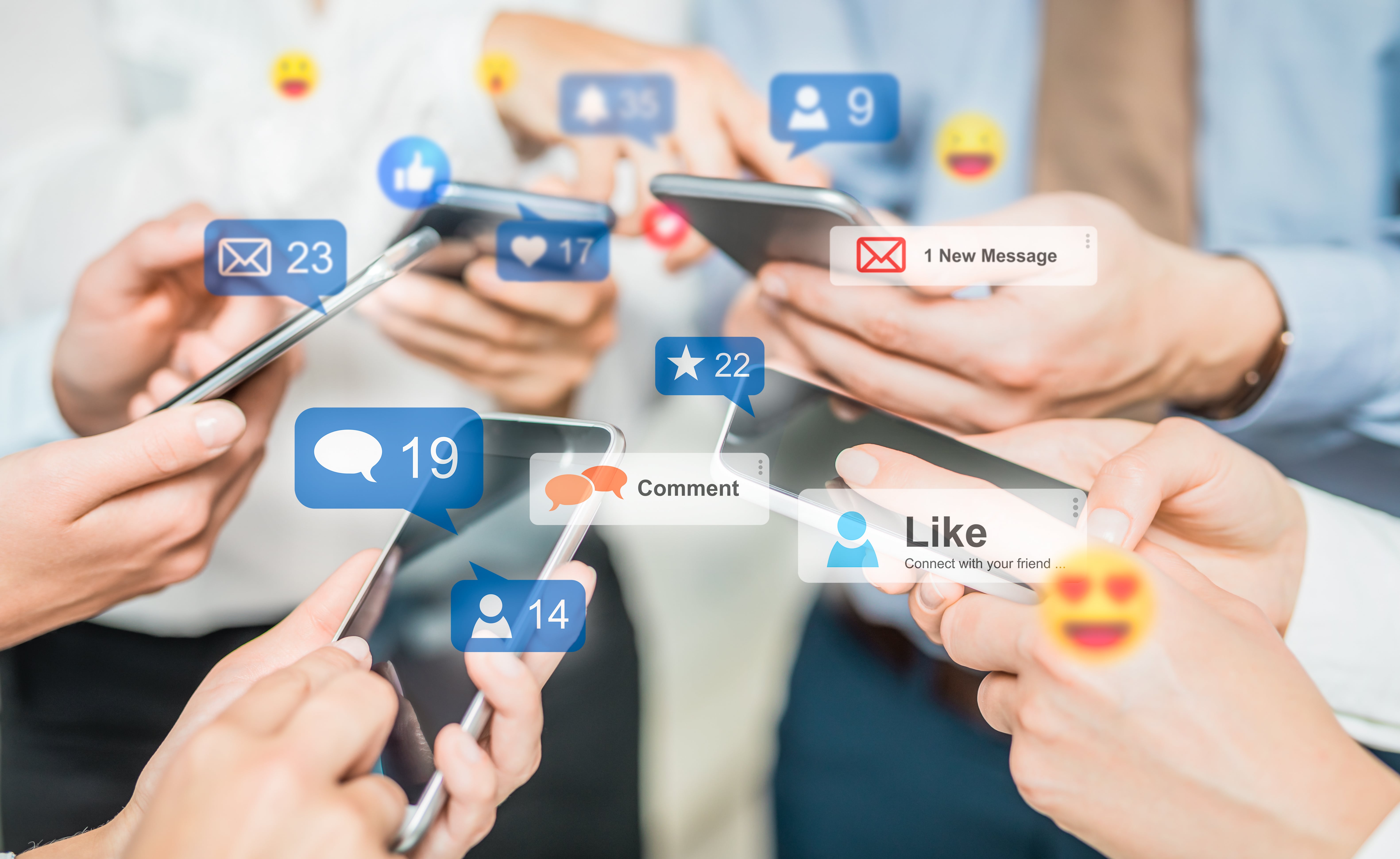 The ability to quickly share thought-provoking ideas and compelling content makes social media a top player in B2B awareness marketing.
The key to successful awareness marketing is crafting marketing messages that are less sales oriented and more focused on helping your prospects. Instead of promoting the features of your products and services, awareness marketing addresses customer needs and pain points. Creating original and compelling insights, including blog posts, webinars, white papers, and other forms of content is key to this.
Awareness efforts are cumulative, so they should be aimed at the same general audience. Repetitive impressions are required to build results.
Thought leadership content is at the core of an awareness marketing strategy. The first step is being very clear on your target market and being very intentional about how you segment your market. This way, you can start building your data. We find marketing automation tools, such as HubSpot, to be very helpful as we build distinct market segments to address. Once you have that in place, your marketing can be promoted through:
Sales Rep Efforts – As your sales reps work with prospects in the buying cycle, they should be using your content as part of progressing leads and helping to build further thought leadership and awareness.

Email Nurture streams – We run nurture streams through HubSpot and other marketing automation tools. As a B2B tech firm, especially SaaS firms, gets larger and more sophisticated, we can layer in more complex workflows and sequences. HubSpot can also help implement opt-in and opt-out tracking to help with compliance.

Organic Social from a company feed and individual employee feeds – We focus on initially LinkedIn for most of our B2B social efforts. SaaS firms need to more quickly add additional social platforms, but even IT Services firms can benefit from a more comprehensive social approach using more than just LinkedIn.
Paid Social Ads with content that targets your ideal customer profiles – We like to use LinkedIn and other platforms to run ads at our target customers.

Paid Search that targets those searching for your type of solution.

Display Ads that target your ideal demographic with your content.

Organic Search Engine Optimization (SEO) – Most of the time, SEO should be an important part of a B2B tech firm's strategy, as you want those looking for exactly your type of solution to be able to find you.

Directory listings – Somewhat related to SEO, depending on your type of B2B tech firm, you should be included in all relevant directories and marketplaces.

Trade Shows - Trade shows give opportunities to meet prospects face-to-face. Success building awareness with trade shows can be very industry and company specific. You will want to find tradeshows where the exact audience you are marketing to will be attending.
How can IT Services firms measure the effectiveness of Awareness Marketing
?
There is a lot we can measure to tell us the impact of our Awareness Marketing efforts. Like a farmer who plants in the spring and harvests in the fall, we don't see final results right away, but we can track progress along the way. We also should acknowledge that headwinds (being in a hot growth market) and tailwinds (market disruption) can impact our shorter-term success.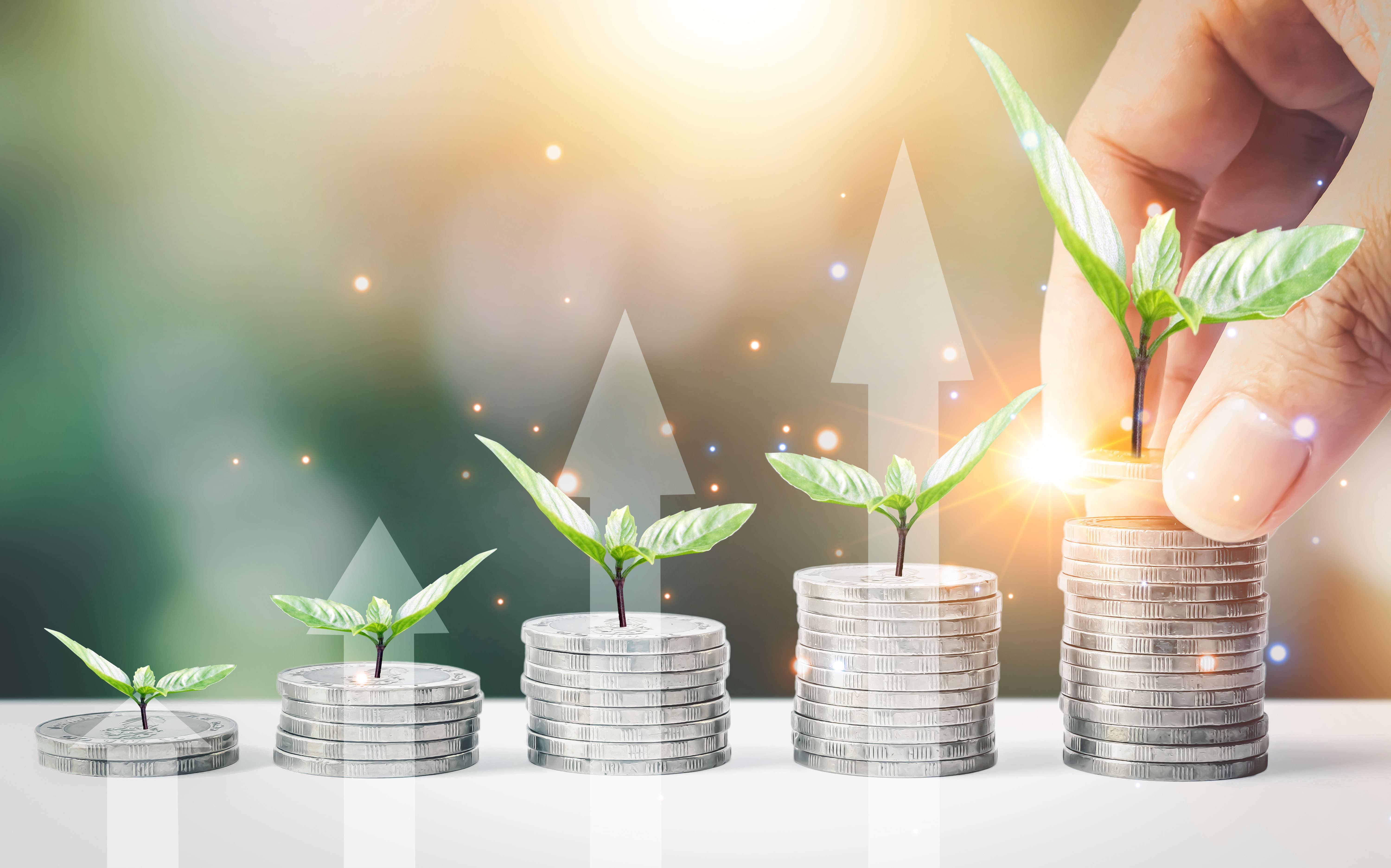 Planting the seeds to becoming recognized, known, and trusted though awareness marketing steadily sprouts business growth and increased company success.
Is a company more likely to buy from a firm they are aware of and have a favorable impression of or a firm they have never heard of? In addition to understanding intuitively the value of awareness, we can quantify impact in several areas:
Website traffic from organic search and engagement metrics: The number of visits to the company's website and how that increases over time, visits to specific thought leadership content pieces, and the time spent by users on specific web page content.
Branded Search - Awareness marketing should result in increases in the number of people searching for your firm by name over time.
Social media metrics: The number of total social media impressions, total social engagement (comments, likes, shares, etc.) and the number of click-throughs on to your website.
Lead generation: The number of Marketing Qualified Leads (MQLs) and Sales Qualified Leads (SQLs) that are directly attributable to Awareness Marketing. As we focus on increasing total impressions of our content and less on immediate response capture, we may lose some direct tracking capabilities, especially without a more robust HubSpot or other marketing automation implementation.
Brand mentions: Larger SaaS and IT Services firms can monitor the number of mentions of the company's brand in industry media, social media, and other relevant sources.

Sales Rep feedback: While some sales reps can be reluctant to share credit for successful outcomes, most sales reps are willing to share whether they felt marketing and awareness effort are helpful in nurturing prospects and the broader marketing and if thought leadership content helped in their sales outreach.

Existing Customer feedback: Unsolicited feedback from existing customers and partners on content is also helpful in understanding the impact of awareness efforts.

Engagement: The level of engagement with the ad, such as clicks, likes, shares, and comments, can be used to determine its effectiveness in generating interest and awareness.

Brand Awareness Surveys: Even smaller IT firms can conduct basic surveys to measure the impact of their marketing on brand awareness and perception. TSL runs very cost-effective brand surveys via email and via ads on platforms such as LinkedIn.
By regularly tracking these metrics, a business can determine the success of its thought leadership efforts and make adjustments as needed to maximize its impact.
---
"An IT Services customer recently told me that he received a call from a CFO who reached out and became a sales opportunity after reading an article our client wrote. While we aim to catch as much of this as we can in our HubSpot or other marketing automation and CRM tools, these "stories" from sales reps or teams can be very helpful and instructive."
---
How much should a B2B tech firm invest in awareness marketing?
This is always the more difficult question. Generally, SaaS firms will want to invest more than IT services firms as a percentage of total marketing spend. The amount a B2B tech firm should invest in awareness marketing varies depending on several factors such as:
Budget: The company's overall marketing budget, as well as its goals and priorities, will impact the amount invested in awareness marketing.
Industry and Competition: The level of competition in the industry, as well as the marketing spend of competitors, can also influence the investment in awareness marketing.
Stage of Business: Early-stage startups may need to invest more heavily in awareness marketing to establish their brand and attract customers, while established companies may focus more on other marketing initiatives.
Marketing Mix: The company's overall marketing mix, including product development, pricing, distribution, and sales, will also impact the investment in awareness marketing.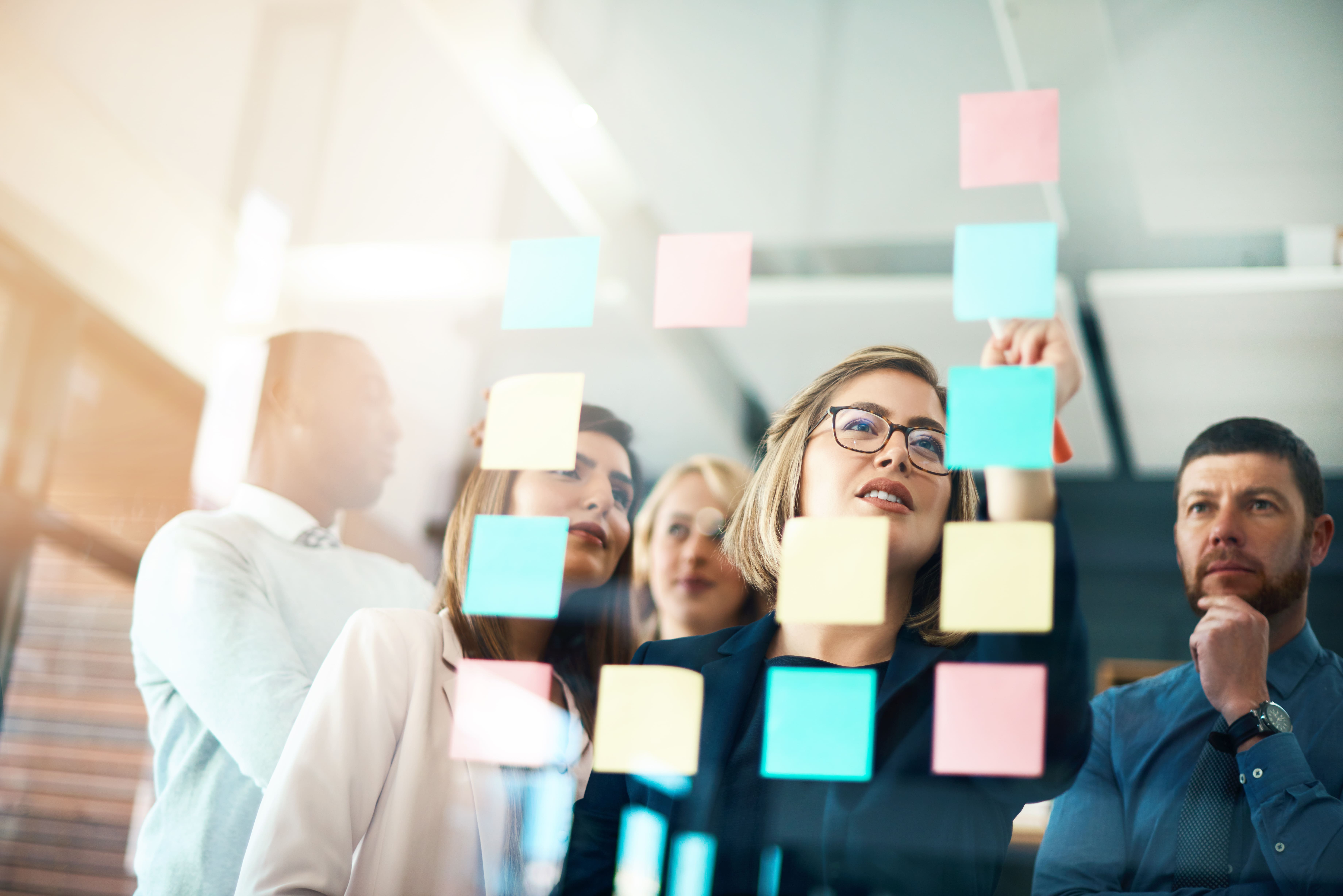 How much to invest in an awareness marketing strategy will depend on a variety of factors and considerations, such as the B2B company's budget and stage of business.
As a general guideline, 15% to 25% of total marketing budget can be allocated to awareness marketing, depending on specific needs and goals. Of course, this doesn't answer how much to invest in marketing in total. Again, as a guide, SaaS firms may want to invest 20% of their total sales into marketing, whereas an IT Services firm may want to invest 10%.
Would you like to discuss your Growth Marketing mix and how you can build market thought leadership and awareness? If yes, schedule a meeting with a Channel Growth Expert at TSL Marketing.
Tags: Awareness, Brand Marketing , Thought Leadership