What Inbound Marketing Isn't ...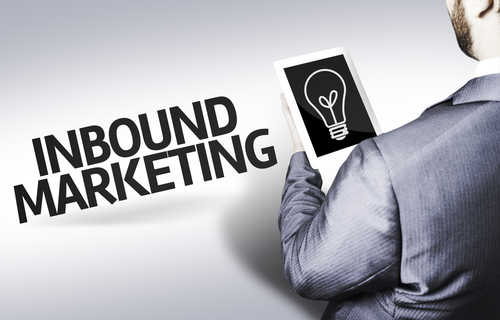 Inbound marketing is no longer a buzz phrase. It's synonymous with digital marketing. But, if you're in sales or product marketing, you may not have a full background on inbound marketing best practices. Nothing is worse than when a client asks you to explain something and you're stuck scratching your head. To them, you have inevitably become that guy.
Sometimes, to learn about what something is, you first need to understand what it isn't. Below is a list of what that guy thinks is ok, coupled with our best practice explanations about why it's not.
#1 Emailing content to a cold list of prospects is ok (even if it isn't relevant to them).
No matter what content you're sending, emailing to a cold list is like trying to fish using a slingshot while blindfolded. Chances are, you won't catch many (if any) fish. The whole point of sending out an email is to offer your prospects, clients, or buyers information that entices them to move through your sales funnel. When you send information to a list of people who don't have any interest in or need for your product or service, you not only risk appearing as spam, but also destroy the value of your list.
Furthermore, you can't just purchase an email list with "supposed interest" either. Instead, work on organically building an email list of people that would have interest in content like blogs and eBooks that speaks directly to them. Put in the work to find out what drives them, talk about it, and see how they start to react and participate in the conversation. There are lots of tips and tricks for building a hot email list, but simply put, create relevant content to increase engagement.
#2 Emailing your entire database the same piece of content is smart marketing.
The sales pitch you use for Joe Smith, a New Englander running a business with 50 employees at his Boston location, should not be the same pitch you would make to Josh Sullivan, a Swiss executive with 5,500 employees all across Europe. The same goes for an email. Your buyers aren't all the same, and therefore the content you send them shouldn't be either. When you segment your lists, the chances of a reader opening your email improve almost 15%. In all likelihood, Joe and Josh are not going to use your product or service in the same way. By strategically targeting your audience, you'll get better engagement.
#3 It's my company, so my blog should be all about me!
Take a look at your latest blogs. If you're primarily talking about your products, services, and company story, you're doing it wrong. Your customers don't visit your blog because they want to buy something. They visit because they want to learn something.
Talk about what's keeping your customer up at night and educate them on what they can try to do differently. This tells your reader that your company understands their pain points and where they are coming from. Then, you can very briefly touch upon how your product, service, or solution could help them get a better night's rest.
#4 Driving traffic only through paid advertising is a solid strategy.
The point of inbound marketing is to build and develop a living, breathing marketing machine. The machine, to work as it should, takes some push and pull. You need to push out the content that is going to engage your customers and prospects. Then, with the right strategies in place, you will pull them in. While paid advertising can provide a healthy source of traffic and leads, it should not be the only method of generating results.
Where paid advertising can burn a hole in your wallet, a strong inbound marketing strategy can help reduce ad spend. It can also generate leads on its own when developed the right way. You can then be more tactical with your ad spend, creating ads that eventually support one another.
#5 Connecting with strangers on LinkedIn to solicit new business is an effective strategy.
"Hey, let's connect on LinkedIn."
I don't know you, but sure ...
"Thanks for connecting with me. I'd like to take a minute of your time to talk about your life insurance."
Um, no.
Sales people love social selling. But the above example is not social selling. It's interruptive marketing, not inbound marketing.
Instead of spammy LinkedIn outreach, consider only connecting with people if you have something valuable to offer them. Make no mistake, LinkedIn is a great tool to leverage as a means of social content distribution, but only if the offer is timely and relevant to the audience.
At the end of the day, we want to help you so you don't become that guy. That's why we created an eBook for you, Why Marketing Automation Is Not a Silver Bullet, so you can learn even more about marketing automation best practices and how to apply them to your unique strategy. Now, go forth and market!