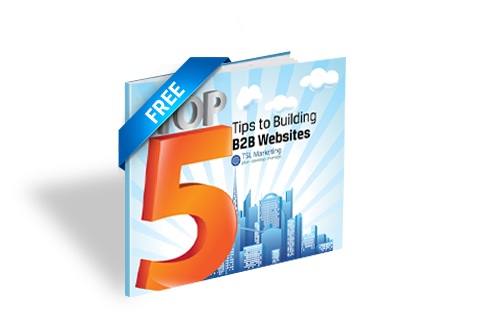 B2B business websites are kind of a big deal. From sales, customer engagements, marketing, recruiting, and showcasing your company as a whole, your website is the central hub for all business activities. In a lot of cases, it's also the first introduction you make to your potential customers. As we know, making a good first impression can mean everything.
However, in the B2B web world, a first impression can last a few seconds. Like most of us, you only have so much time to browse a company website, and if you can't find what you're looking for right away, your patience will wear thin. In fact, according to Design You Trust, 98% of first time website visitors will never come back to your website. That's why building B2B websites involves careful planning, execution, and sustained activity.
In preparing to build your B2B website, TSL Marketing has five important tips you need to consider to make an incredible first and lasting impression:
Know your target audience
Convert visitors into leads
Align your brand with captivating content and imagery
Develop user-friendly navigation
Promote your site and track the traffic
For more in-depth analysis into each of these tactics, including the crucial steps and best practices for successful implementation, download our free eBook: Top 5 Tips to Building B2B Websites.
Tags: web design