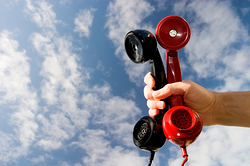 If you are planning an upcoming marketing campaign, one of the best things you can do to prepare is to conduct some market research on your target audience. Costs associated with marketing campaigns can add up quickly, and most companies have a finite budget to work with, so it's vital that you get the most bang for your buck when going to market.
If you are doing any kind of marketing outreach, whether it be a direct mail or calling campaign, an email blast, or are promoting a webinar or live event, it is key to nail down what is going to entice your audience. To get your foot in the door and turn prospects into customers, the first step is standing out from the crowd and proving that your company is different, and that you are an ideal solution.
There are two main types of research that you can conduct:
Primary Research: This is where you would collect new information to suit your specific needs. An example may be a survey that you distribute to a select 'sample group.' There are also other methods of gathering primary research such as conducting interviews or organizing focus groups.
Secondary Research: This would be when you analyze information that has already been gathered by others for various purposes.
It may seem like an extra step that is not necessary to you now, but doing some market research, even a minimal amount, can really help you make the most out of your marketing campaigns. You may learn that certain layouts, imagery, colors, or topics interest a certain prospect or sector of your target market. You would then be able to take your knowledge and apply it to your marketing campaign, which could very well wind up being reason that your prospect reaches out to learn more. Never underestimate the power of research!
Tags: advertising