Is being found in search by people in your geography important for your sales and marketing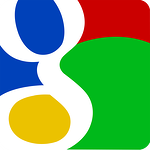 initiatives? Are you looking for ways to improve upon or take ownership of how you' re found in search? An easy first step is claiming and/or creating your local business listing on Google. Taking the steps to confirm your business listing will enable you to control how you're found in Google Search, Google Maps, Google+ and searches from mobile devices.
I've layed out a quick how to get started guide below filled with links to sites that will help you get this process started and answer some of the most common questions.
Before you jump right in think about what Google Account you'll be using to claim your company page. Is this an account that can be shared with others? Remember that the account that you use will take ownership of the business listing. As it stands today, Google does not allow you to add administrators to the Google Local for Business pages. If you have an account that you're already using for Google Analytics, Google+ or Google AdWords you probably will want to use that account. You'll have to log into an account before getting started. If you don't already have an account that you want to use for the business you may want to create a new account.
To claim your page go to the Google Places for Business homepage. From there you click the Get Started for Free Button. By entering your company location phone number Google will help you find if you already have a listing or if you need to create one. Once entered Google will either return an existing listing or ask you to add a new listing. Either way you'll need to verify the listing via a PIN that you can receive via phone call, SMS or a postcard sent to your business location.
Once you've verified your listing you'll be able to edit your business listing, respond to any reviews and connect with customers by posting images, updates, news or special offers. Your listing will also appear as "Verified by Business Owner" in Google. Google recommends the following steps to optimize your business listing:
Updates and verifications of informatin in a listing can take up to a week, so check back to make sure everything is in order. Once you have claimed the page you'll also get a snapshot into how you're being found in local searches and how often users are finding you in local searches. You'll aso get insights intothe actions people are taking once you're find such as clicks to more info in maps, clicks for driving directions and clicks to your website.
As of October 16, new users will have access to a revamped dashboard that will be gradually rolled out to pre-existing users. New users will get an upgraded interface, improved insights and faster edits. You'll also soon have the ability to add multiple managers. For a better understanding of how to use these features you can link to the Google Places for Business Help Page.
For those of you already using Google+, Google is rolling out integration with Google Places for Business and Google+. For more information on the new dashboard and upcoming changes check out the blog article Improving the look and feel of Google Places for Business. For even more on Google Places for business you'll find a wealth of information to help your marketing plans at the Google and Your Business Blog.
The Google world is an ever-changing landscape that can be challenging to navigate. Reach out to TSL if you have any questions about getting started with Google Places for Business, Google+, Google AdWords or Google Analytics. We'll put you in touch with one of our service area experts who will help guide you through the process and make some recommendations on how you can use these tools to your advantage. If you have any immediate questions or comments please share them with us in the comments section below.
Tags: SEO