In hopes of reaching their customers in the right places, organizations are developing omnichannel B2B marketing strategies. Content Marketing Institute found that B2B marketers use an average of 13 different tactics in their marketing strategy. Companies that implement social media marketing use an average of 6 platforms.
Companies are moving in the right direction by diversifying their approach to customer interactions. However, omnichannel marketing makes it difficult to maintain a consistent brand. Each channel may encourage a different style of communication, confusing potential customers when they encounter your brand.
To present a reliable and trustworthy brand image to your customers, your company needs to work at unifying your brand message across all channels.
Here are 5 tips on how to create a consistent brand:
1) Create Branding Guidelines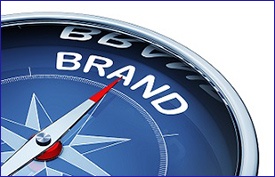 Branding guidelines help give all your marketing content a consistent and professional appearance. Specific branding design requirements should be compiled and published so they can be distributed to your content production team.
The design elements of your marketing materials should emphasize the same primary and secondary colors. Fonts and graphics can echo those used in your company logo.
2) Use a Uniform Tone
Use a consistent voice and tone in your content no matter what channel it is distributed through. Whether your company chooses a casual or business professional tone, all content should reflect it. Your content should give the impression that it is coming from a consistent point of view.
A unified voice will also help to humanize your brand. Readers of your content should feel that a person, not a company, is speaking to them.
3) Choose Appropriate Channels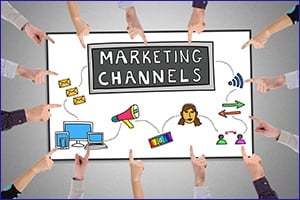 New channels for communicating with customers are emerging every day. Numerous social media platforms are available, but your business doesn't need to be active on all of them.
If your business has a fun and playful vibe, social media platforms such as Facebook and Instagram may work for you. If you have more of a business professional image, LinkedIn might be better for you.
Use data to determine which channels your potential customers prefer. Also consider what type of audience a specific platform targets. Does this audience align with your customer base?
4) Plan a Focused Content Strategy
Establishing a brand also means producing consistent messaging. Your marketing team should work together to develop a content strategy that reinforces your company's mission and overall goals. If you have a blog, try to keep its content focused on a core group of topics. Team members can collaborate on lists of topics that explore common themes and present a coherent description of your products and services.
5) Make Branding Resources Available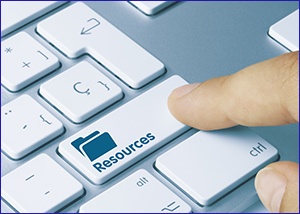 Everyone on your team should have access to all the information and resources needed to promote your official brand. Publishing your branding guidelines on the company intranet ensures everyone is on the same page when creating marketing content.
Logos and other brand design elements should be available to the entire staff, along with instructions on how to use them when communicating with clients. Templates make it easy to create a uniform look and feel for your marketing content.
Great Things Come From Great Branding
Inconsistent branding is a costly mistake. MarcomCentral and Demand Metric discovered that companies with inconsistent marketing content lose 11% of their potential revenue. A company's reputation could also be put at risk. The Coca-Cola Co. learned this lesson the hard way when, after 99 years of using the same ingredients, it changed the formula of its popular drink in 1985. Panicked customers rejected New Coke, stockpiling bottles of the original recipe. The public outcry led the company to bring back the original recipe a few months later.
Customers gravitate towards products that are familiar and reliable. When your company projects a consistent brand, you promote brand awareness and encourage customer loyalty. Customers turn to your company instead of your competitors because they know what to expect.
The marketing experts at TSL can work with you to develop a content strategy that emphasizes the qualities that set your brand apart.
Get more expert advice on how to avoid B2B marketing mistakes. Read our eBook Dos and Don'ts of B2B Marketing.
Tags: Channel Marketing, Branding