SEO has evolved dramatically over the years, and things change daily since the Google algorithm constantly adapts and becomes smarter.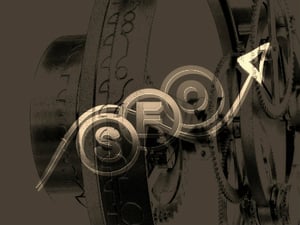 I have worked in the SEO industry since 2005, and the difference between now and then is night and day.
Pre-2003, if you wanted to rank for a specific keyword, you just needed to stuff the content with the keyword you wanted to rank for, and then you could buy links to the site with the keywords as anchor text. Back then, this was a surefire way to get ranked at the top of search results.
Eventually, Google administrators put an end to these manipulation strategies by penalizing sites that were caught going against their guidelines, and as people found new ways to game the system, they continued updating their guidelines to discourage these tactics. The first time Google penalized sites for trying to manipulate results was in a now-infamous algorithm update that PC experts refer to as The Florida Update, which changed everything for SEO at the time. Even after the update, people still did some of these risky tactics (and some still do), but they were taking a huge risk in doing so.
There are still many shady strategies to outrank your competitors, but the risk far outweighs the reward, and the reward is only temporary. The best SEO experts out there are the ones who can get the job done by following the Google guidelines. There are also many shady SEO "specialists" out there, so it is very important to diligently vet anyone you are thinking of hiring for SEO.
This post only covers some of the important basics that are sometimes overlooked. Soon we will be doing another post that goes into some of the more advanced factors like schema markup, optimizing for Position Zero, and more.
Technical/Site Structure
One of the most important factors is to make sure you have a technically sound website with good structure. Your most important pages should only be one click from the homepage and should be in the main nav. Make sure that the most important pages are on the left side of your nav since people read from left to right, and try to keep the main nav to 7 items or less.
The site structure should be similar to how a family tree might look, and you do not want to go too deep. As a rule of thumb, you should try to avoid going deeper than 4 levels when it comes to hierarchy. Going deeper than that will cause the pages to become very diluted in terms of the power being sent from the homepage and will confuse users. You also want to make sure you have an up-to-date XML sitemap that can help search engine crawlers see every page. This is especially important for the deeper level pages.
When search engines crawl through your site, they crawl from link to link, so you do not want to have broken links and 404 errors, because that will cause issues with those crawlers. There are numerous tools to ensure that your site architecture is search engine-friendly. One of the best of them is Screaming Frog, which will crawl your site just like the search engine crawlers do.
SSL/https
Securing your site is very important and will benefit the site from an SEO and usability standpoint. Google has said in the past that https is a positive ranking signal and will give a small boost. From a usability standpoint, it can increase confidence and trust on your site and eliminate warnings that many browsers are now flagging to notify users of non-secure sites.
Content
Content is always going to be an important factor for SEO because the search engines are all about information. One of the biggest issues these days is that many webmasters and marketers are still trying to write solely for SEO and are relying too much on including a keyword so many times in the content. This is not necessary. Of course you want to use keywords in your content that will help you get found, but it should not be forced and should be written naturally.
Useful Content
When creating content, you should be writing your content for the user. When you write for the user, you are helping your site from an SEO perspective as well. One of the most important things in any type of marketing is knowing your audience. So when writing content for your site, it should be targeted toward your audience. If you have not been doing so, it would be worth your time to do a content audit so you can identify content that can be improved and rewritten for users, not search engines.
Unique Content
Your content should also be 100% unique. Duplicating content on multiple pages of your site is only going to cause confusion for the search engines, and they may not know what page to show for relevant queries. The cardinal sin is copying content from someone else, which is not going to accomplish anything and will only get you in trouble, possibly causing a penalty and maybe even a lawsuit, depending on where you took the content from.
No Thin Content
Thin content that you find during your audit should be written (rewritten) so it provides value. Thin content is content that was deemed low-quality during the audit and was probably written just to try and help with your SEO but is not providing anything useful to your users. Thin content should be rewritten so it will provide real value. For service pages or product pages, you want to tell as much about that service/product as possible so that it is clear to anyone reading it.
Usability
This ties in with some of the other things already mentioned above. The site should be a good experience for the users of your site. Everything should be easy for your users to find so they do not have to dig too much. A user should not have to be Sherlock Holmes to find what they are looking for. Your navigation should be very clear and use the appropriate keywords for each section. You also want to make sure that your pages load fast, that your links are working, that there are no dead (404) pages, and that the content tells the user as much as possible about each page.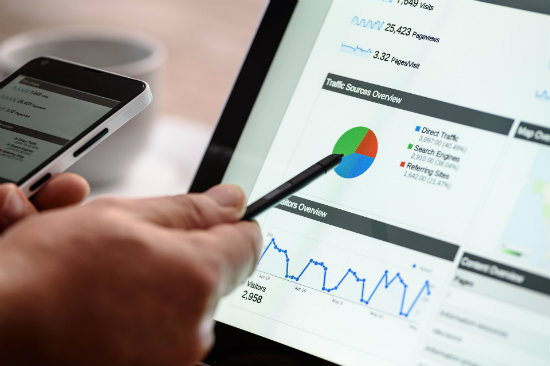 Links
Links are still an important part of search and will continue to be since the search engines are built on links. For that to change, search engines would have to rebuild their whole system, which is an enormous amount of work. You want your site to have assets that are relevant to your business that people can link to. This is another reason that having useful content is important: so people want to link to it.
Some of the best content for attracting natural backlinks is content that educates people. This content can include relevant how-tos, tools, informative infographics, and downloadables. When brainstorming content, you should always ask yourself, "How does it provide value to my users?"
That is the type of content that people will link to, and it will also help with organic visibility (rankings).
Click here to receive a free downloadable version of our: On-Page Optimization Checklist today.
Tags: SEO