TSL Marketing – A HubSpot Platinum Partner

TSL Marketing has spent nearly two decades honing our outbound marketing skills. In 2011, we partnered with HubSpot in order to help our clients improve their inbound marketing efforts through marketing automation.
Don't take our word for it. Check out what our satisfied HubSpot customers have to say.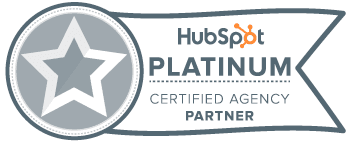 The Benefits of HubSpot + TSL Marketing
Telemarketing campaigns are boosted with the power of marketing automation
HubSpot and Inbound Certified Campaign Managers
Integrated marketing dashboards that provide you greater visibility into all of your marketing activities
Real-time follow up to inbound inquiries
Inbound Certified Marketers
We believe that inbound marketing is one of the keys to running a comprehensive marketing campaign. This why our team prides themselves on being inbound marketing certified through HubSpot. Through the certification process, our inbound marketing strategists learn skills around persona building, workflow builds, blogging best practices, and landing page optimization.
In addition to the HubSpot Inbound Certification, our dedicated HubSpot team is HubSpot certified and HubSpot Design certified.
Our team helps support our clients with a variety of other inbound specializations, including:
Social Media
Website User Experience
A/B Testing
Conversion Path Optimization
Landing Page Optimization
Google AdWords
Google Display Advertising
Targeted Remarketing
Social Media Advertising
Outbound Marketing Specialists
TSL Marketing was founded in 1999 as a company that specialized in lead generation for technology companies. Our roots in telemarketing give us a unique perspective on today's world of inbound marketing.
We know that great outbound marketing is enhanced with great content and inbound marketing best practices. We also know that inbound marketing alone is not a silver bullet.
We combine outbound practices with inbound practices by leveraging a team of seasoned business development team members. Our business development team brings years of experience and thousands of hours of cold calling to the table. They know how to reach, engage, and make a connection with a prospect. And they are set up for even greater calling success when prospects have been warmed up by a few inbound touches.
SMART Marketing
Our partnership with HubSpot allows us to combine the powers of inbound and outbound marketing.
Our creative team is passionate about building great content that attracts inbound eyeballs and generates leads.
Our business development team prides themselves on being able to get through to the right person, at the right time, to help progress them through the sales cycle.
By combining these two forces, you can supercharge your organization's marketing efforts.
Looking for a team of outbound marketers to help support your inbound HubSpot marketing automation activities? We have a team of enthusiastic designers, copywriters, and HubSpot Certified strategists and experts to help support your campaigns. Reach out to talk to one of our HubSpot strategists today about how we can help you build a comprehensive marketing campaign.