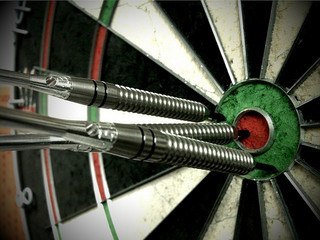 Every effective marketing campaign depends on tailoring the message to that target market. The first step in the targeting process is to develop a thorough understanding of your audience. Often, your audience will include a range of personas. These different segments or agents of your market may respond to different types of messaging, different language, even different design elements. Thus, it's important to identify each and ensure that you create content that speaks to each.
Developing Personas
In the medical device industry, the most common groups you'll be communicating with are physicians, executives and purchasing professionals. While these three groups are all on the same team, they may have very different priorities for medical devices and may look for different types of information.
For example, physicians may be more interested in scientific data, whereas executives may be looking for data that supports cost-effectiveness and patient satisfaction. For each persona you'll be targeting, consider everything you know about that group, including:
What type of information is of greatest interest to that persona (for example, physicians who might prescribe or implant the device);

Demographic information where applicable, such as typical age, sex and position within the company;

Educational and scientific background and the degree to which he will be interested in and able to process technical information;

Whether that persona generally responds best to print, video, graphic representations, raw data or a combination of those formats; and

Whether this persona is looking for in-depth information and doing primary research, or is this someone who is going to make a quick assessment and then pass along to another persona for more in-depth research.
Use this information and any other available, including the past experiences of your sales team in working with each, to create a snapshot of the persona you're addressing. This snapshot will guide the creation of content intended for that sector of your audience.
Creating Targeted Content
Once you have your personas identified, be sure that you're always speaking to one or more of them. In most cases, you'll be creating separate content for each target group you've identified. Thus, the first question you must answer when you set out to create a new piece of content is, "Which persona am I speaking to?" The answer to that question will drive the decision as to which format to use, how technical the content should be, the length and depth of the piece you're creating, the language you use and even the layout and graphic elements.
When creating targeted content, put aside other personas and the general public and focus entirely on your target persona, as if you were sitting across the table from an individual physician or executive and making a pitch or offering up information designed to move him (and only him) along the sales pipeline. Then, once you've honed your message for a specific persona, the next step is to promote that content in the right manner and through the right channels to reach that segment of your market.
Targeted Promotion
Creating solid, targeted content is just one piece of the digital marketing puzzle. When you've put together a compelling graph or written a white paper or generated some other piece of relevant content, you still have to get that content in front of your target audience. Reaching your intended viewers is a multi-step process in which your calls-to-action, social media promotion, landing page content and design and other promotional strategies work together to encourage your market to engage with your content.

Blogging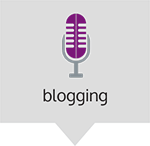 Each of your content marketing efforts serves a different purpose: search engine optimized content to draw visitors to your website, useful ebooks and white papers that educate your market and build your credibility, offers that encourage prospects to provide you with contact information and more.
Blogging is unique in the digital content marketing arena because it straddles those purposes. Regular blogging helps you establish search engine placements and draws traffic to your website.
In fact, a recent HubSpot study of more than 7,000 companies revealed that companies that blog more than 15 times per month get five times as much traffic as those who don't. You don't have to blog that often to see results, though; increasing from 3-5 posts per month to 6-8 posts per month nearly doubles traffic for the average business. That's a big gain for the relatively small investment those extra few blog posts per month would demand.
And, well-formulated blog posts offer information to your prospects, give them a reason to return to your website, build your expertise in their minds and offer up an incentive for other bloggers and social media users to link to your content—which, in turn, also increases your search rankings.
Finally, blog posts give you a fresh, potentially high-traffic place from which to link to core site content. Those fresh links not only drive additional traffic to your most valuable pages, but help boost the rankings of those internal pages when you use keyword rich anchor text in your links.
Blogging works hand in hand with virtually all of your other content marketing efforts, providing a platform for your videos, an opportunity to promote your premium offers and a means of drawing traffic to your website, all while offering valuable content to your market.
Our team is ready to assist you in handling the entire lead life cycle from lead generation to close. If you're looking to build out your marketing efforts for the digital age, then we want to be a part of your team. Reach out to us today for an initial consultation.
Tags: content marketing, medical device marketing, healthcare marketing, medtech