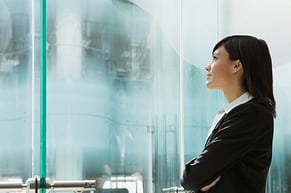 The medical device sales process is shifting, but that doesn't mean sales professionals will play a less important role. New technology, near-universal Internet usage among the target market and an increasing tendency toward independent research among prospects will enhance success for the sales professional of the future—if he or she knows how to put those tools to work.
Some of the top keys to future medical device sales success include:
Social Selling: Already, sales representatives who actively work social networks are seeing better results than those who stick exclusively to more traditional methods. As social media options and participation continues to increase and new tools make it easier than ever to build and maintain relationships, the advantage is likely to grow as well.
The Rise of the Social CRM: Many sales professionals feel that social media is too time consuming and lean toward one preferred means of communication to cut down on time and hassle. However, social CRMs like Nimble.com and HubSpot's new CRM (free to HubSpot users) are streamlining the process in a way that makes it easier and easier to shift among platforms and reach out to each individual in the manner that best suits not only the prospect, but the type of contact.
Lead Scoring: Ever-improving lead scoring and automated adjustment of scores based on specific actions and new information will save the sales teams of the future considerable time and effort. With better targeting, far less time will be wasted—medical device sales representatives will know exactly which prospects they should reach out to and when. Since only about 27% of B2B marketing leads are currently qualified, the increase in efficiency will be significant.
Content Marketing: Content marketing means an increasingly educated market in which prospects generally make first contact further along the sales pipeline and when they are closer to closing a deal. A strong content archive also allows the sales representative to respond to questions and concerns quickly and with detailed information. Like lead scoring, strategic use of content marketing will not only help close sales, but save time and effort.
Increasingly Customized Delivery: From adaptive web design to automated lead nurturing campaigns, smart technology is already making it possible to deliver customized content based on the prospect, where he is in the sales cycle and a variety of other factors. As the technology is refined and marketing and sales professionals develop more new strategies for employing it, this targeting will become even more sophisticated.
Future medical device sales reps will have the strategic and technological advantages the industry is just beginning to embrace, with increasingly sophisticated tools and platforms for utilizing those methods.
Far from being marginalized by content marketing, automation and other advances, those sales professionals will be in a stronger position than ever to target the right prospects, nurture them more effectively and with less time investment and ultimately increase sales.
Our team is ready to assist you in handling the entire lead life cycle from lead generation to close. If you're looking to build out your marketing efforts for the digital age, then we want to be a part of your team. Reach out to us today for an initial consultation.