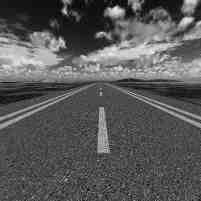 In previous articles, we've talked about some common mistakes people make when building landing pages. In this post, we address a related topic: How to use social media to drive a visitor to your website, specifically your landing pages with your offers and content.
Here are some tips that will help increase landing page traffic using social media posts:
Avoid posts that are long and extensive. If you're trying to drive someone to a landing page, make sure it's short and to the point. Make sure they understand what action you would like them to take, and what will happen once they follow through.
Make sure your post appears optimally in social media. Posts of your landing page that appear with images will get more attention.
On LinkedIn, you can adjust the headline that appears and make edits to the snippets of page text that show up. Change these to test different versions of the same post to find out which versions get the most clicks.
Consider paid social media options like LinkedIn Sponsored Updates to get your messages out to a wider, well-targeted audience.
Think about your audience: If you're posting to target a specific kind of person at a certain type of company, speak to them directly in your post.
Update your social media feeds regularly with valuable and informative content. If you're viewed as being a trusted provider of great information people will be more likely to click to your landing pages.
Social media can be a great way to drive additional traffic to your landing page. Getting team members involved and posting across several social channels can amplify your post and get it out to a wider audience.
If you're looking to incorporate social media into your marketing strategy, or trying to optimize your current social media plans, reach out to us to find out how we help B2B companies use social media platforms to successfully engage customers and prospects.