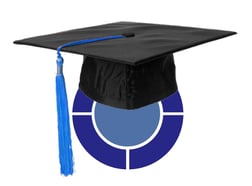 TSL Academy offers 3 options for modern marketers:
Digital Marketing 101 (1-Day On-Site or 6-Week Online Course)



Increase Digital Marketing Skills
Build a Digital Marketing Campaign to Execute
Share "Best Practices" & "How to Measure Success"



Advanced Digital Marketing (1-Day On-Site or 6-Week Online Course)



Marketing Goals, What and how to measure
Google Analytics
Customer Centric Content
Improving Traffic by Traffic Channels
Conversion Rate Optimization (CRO)
Lead Progression, Nurturing and Marketing Automation
Moving Marketing Results to Sales Wins



Modern Marketing Curriculum (4 Courses - 6-Week Online Course for Each)



Personas & Content
Website/Search/Analytics
Social Media
Closed-Loop Marketing
Our offerings can be performed and delivered online or on-site, one-to-one or one-to-many. Pricing starts at $1,500 per person with discounts available for 2 or more participants from your organization.
Ready to learn? Sign up and evolve with us TODAY!