Healthcare and Social Media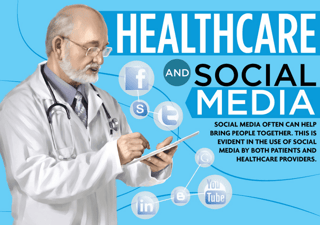 This infographic from Masters of Health Administration illustrates some interesting data on how patients and health care providers are using social media.
Who Patients Trust Most on Social Media
Patients trust doctors, nurses and hospitals the most on social media, underscoring the importance of physicians and providers having an active presence on social networks.
How Hospitals are Using Social Media
As hospitals embrace social media, see what is catching on in a state by state comparison chart.
Finally, see examples of who is doing social media "right."
The Mayo Clinic
Rush University Medical Center
Massachusetts General Hospital
Scott & White Healthcare
Nebraska Medical Center


Image compliments of Master of Health Administration Degrees
Our team is ready to assist you in handling the entire lead life cycle from lead generation to close. If you're looking to build out your marketing efforts for the digital age, then we want to be a part of your team. Reach out to us today for an initial consultation.