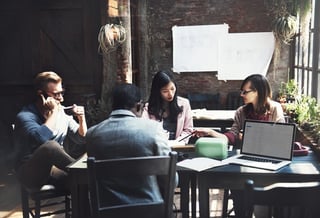 As you market and sell into hospitals, it becomes easy to devote most of your resources to the largest ones. This comes as no surprise; sales historically focuses on deals they can close this Week, this Month and this Quarter. It is also logical to spend an appropriate amount of time and energy on the larger deals. A lot of content and marketing support is provided to support these very important sales cycles. But we can't forget the broader audience!
The lower tier hospitals and smaller deal sizes tend to get overlooked, as sales seeks to hit their quota. However, there is critical mass in the lower tier hospitals. To quote Aristotle's old adage:
"The whole is greater than the sum of its parts."
Granted, it takes a lot more hustle to maximize revenues from lower tier hospitals. You also don't want to have the higher end deals becoming an opportunity cost of devoting time to lower tier hospitals.
This is an opportunity for MedTech Marketing to make a contribution to Revenue. Through education and awareness campaigns along with inside sales support, significantly greater revenue can be achieved. This intersection between sales and marketing can enable the sales team to spend more time maximizing the accounts in region. The following case study will show how quickly marketing support can provide an impact, where within the first two months of this campaign, over $400,000 of revenue (and counting) was yielded.