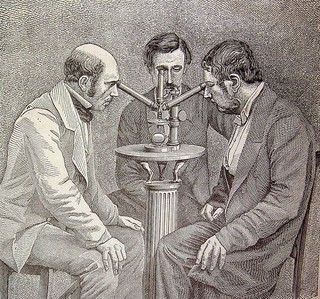 Despite the technical and regulatory issues the industry faces, at its core medical device digital marketing is no different from any other B2B content marketing campaign. You must understand who your audience is, what's of value to that audience and how to get your content in front of them.
The Value of Medical Device Digital Marketing
In a June, 2013 white paper, the CMO Council shared the results of its recent research regarding B2B content marketing. The Council's Content ROI Center surveyed 400 B2B content seekers, and the results left no doubt that content marketing is a key pillar in any B2B marketing plan.
87% of survey respondents indicated that online content had either a major or moderate impact on vendor preference and selection. Clearly, failing to provide effective online content leaves a B2B provider like a medical device supplier at a disadvantage: if your content isn't influencing those purchasers, someone else's will be.
Those online readers help to market the companies that provide the content, too.
28% said they shared content with more than 100 people, and 59% shared content with 25 or more.
That means that every valuable piece of content you get in front of a prospect not only influences that individual's purchasing decisions, but may put your materials in the hands of multiple other prospects at no additional cost to you.
The Most Impactful Content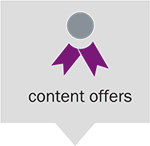 Unsurprisingly, most B2B purchasers and executives put more stock in research reports and white papers that comes from trusted professional associations and industry groups than they do in vendor-created white papers.
67% of survey respondents said that professional association research reports and white papers were the most valued and trusted form of content.
However, a significant number of respondents also placed value in customer case studies (1 out of 2) and independent product reviews (40%).
The form and source of the content weren't the only factors in determining the impact on prospects. 43% of respondents said that content that was blatantly self-serving and promotional was a turn-off. Regardless of the source, these professionals are looking for content that offers timely insights, thoughtful study and depth of information without being inaccessible or overly technical.
Don't jump the gun in trying to close the deal: give your prospects content that provides valuable information, establishes you as an expert in the industry and builds trust and confidence. Rather than making a direct pitch, illustrate your experience with examples in your white papers, case studies on your website, customer reviews and other supporting facts and outside opinions.
Making Content Accessible

Ease of comprehension is just one of several accessibility issues that impact the effectiveness of online content. Just making content available in traditional format on your website may not be enough. Although desktop computers are still the mostly commonly-used means of accessing digital B2B content (68%), 41% of respondents said they used smart phones to access this type of content, and 30% use tablets. Thus, offering mobile access to your content will increase your reach and decrease the likelihood of frustrating your audience. Additionally:
50% of respondents reported being put off by too many requirements to download content.
So, as you create your site layout and information-gathering process, work toward finding the balance that allows you to collect the data you truly need without deterring your prospects from accessing your content.
Multiple Formats – the Ultimate Accessibility
You've undoubtedly noticed that there's a lot of competition for your attention on the web. Social media, blogs, websites, in-depth studies available for download, infographics, videos of varying lengths, slide shows and a host of other possibilities await any web searcher.
You can gather data about which are most popular with certain demographics, but the answer will almost always be that a mix will reach the largest audience. Remember, though, that you're not creating something for everyone—just something for everyone in your target market.
Understanding what your prospects expect from content is key to making digital content an effective element of your marketing plan. In short, keeping the content useful, fact and value driven rather than overly self-serving and making it easily accessible in terms of substance and logistics will form the foundation of your ability to generate valuable, effective content. In our next post, we'll talk about how to put that content to work for you.
Our team is ready to assist you in handling the entire lead life cycle from lead generation to close. If you're looking to build out your marketing efforts for the digital age, then we want to be a part of your team. Reach out to us today for an initial consultation.
Tags: content marketing, medical device marketing, medtech, premium content, medical content marketing, healthcare content marketing, medical content