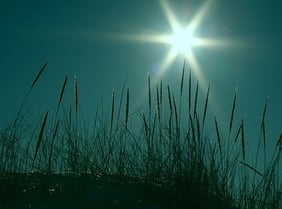 Since the Sunshine Act took effect on August 1, medical device manufacturers have been charged with tracking and reporting any compensation offered to medical providers and teaching hospitals. Aside from the sometimes daunting record-keeping and reporting requirements, the Sunshine Act has created some concerns for physicians in terms of responding to patient inquiries and managing perceived conflicts of interest. Fortunately, in the age of content marketing, the Sunshine Act is far more manageable than it might have been in decades past.
Many of the traditional means of getting information in front of medical professionals will now require reporting. For example, in an article about the possible downsides to the Sunshine Act, Dr. John Mandrola recalls educational conferences attended during his fellowship days. Those conferences, of course, were sponsored by drug companies or medical device companies. The company reps brought lunch and swag in return for a captive audience.
How the Sunshine Act Could Hurt Providers and Medical Device Marketing
Under the Sunshine Act, many such events will trigger a reporting requirement. The impact of that requirement remains to be seen: companies may be less inclined to sponsor such events; medical institutions may be less amenable to hosting them; individual physicians may be less likely to participate regularly.
This last point is potentially the greatest concern. Cautious physicians may choose to limit their interactions with the industry that supplies them. And those limitations could mean that they're not getting the information they need to make the best informed decisions for their patients, nor the information we need them to have in order to understand the value of a particular medical device.
Content Marketing Saves the Day
The widespread use of content marketing arrived just in time to fill the gap the Sunshine Act could create in physician access to medical device information. While sponsoring a luncheon during which you conduct a slideshow or show a video about the latest developments in a given area or a recent improvement to a particular device might well trigger a reporting requirement, making that same information available in online videos, blog posts, white papers and newsletters will not.
Physicians who might be less comfortable directly interacting with your company through such events will still need information, and may be seeking new avenues to obtain those updates. The doctor who may no longer be comfortable joining you for a lunchtime video presentation can watch that same video on your company website from the privacy of his home or office.
Medical device companies that make it easy and inviting to obtain and use that information will be in the strongest position to introduce their products and to inspire trust in medical providers adjusting to the new requirements. As more surgeons opt in to have a conversation with you, by means of subscribing to your blog and downloading your whitepapers, you've gained a new way to access your customers...without even providing a catered lunch.
Social Selling and Content Marketing: A Match Made for Sunshine
If access to surgeons and other physicians does become harder to get (hasn't it already?) because of the Sunshine Act how will your company respond?
Smart organizations are realizing the cost effectiveness of a robust and remarkable content marketing plan and are enabling their sales reps to leverage this content to its fullest potential.
The combination of compelling content and the strength of the relationships forged by your sales team is the perfect prescription to beat the Sunshine Act.
Embracing Transparency
The AMA's advice to physicians on the Sunshine Act also includes a suggestion that doctor's prepare to discuss perceived conflicts with patients. A physician who can offer patients solid data to support his choices and recommendations will be in a much better position to reassure that patient about his objectivity and reinforce the trust essential to the doctor-patient relationship.
While the Sunshine Act will require adaptation on the part of both the medical device industry and the physicians and institutions the industry supplies, you have plenty of opportunities to continue to educate those providers within the bounds of the law.
If you've already begun to build a strong content marketing program, you're a step ahead of the issue. If your content marketing efforts are just getting underway or you've been on the fence about incorporating content marketing into your marketing and sales plan, the Sunshine Act should provide the impetus you need to move those plans forward.
Our team is ready to assist you in handling the entire lead life cycle from lead generation to close. If you're looking to build out your marketing efforts for the digital age, then we want to be a part of your team. Reach out to us today for an initial consultation.
Tags: Social Selling, content marketing, medical device marketing, meidcal device, medtech, healthcare device marketing