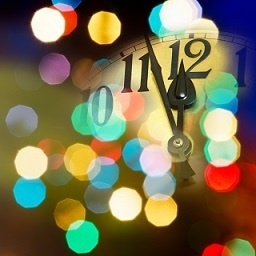 The New Year is fast approaching and it's the perfect time to reassess your healthcare marketing goals. Perhaps you dipped your toes into the world of inbound marketing in 2014 and now – with a few months of experience and some new knowledge under your belt – you're ready to start refining your processes. One great place to start? Your social media accounts.
Social media marketing can be an incredibly effective way to connect with current and prospective patients…but it tends to come with a steep learning curve. If one of your main goals for 2015 is the improve your social media presence, we've got you covered with eight resolutions you can make for better healthcare social media marketing.
Resolution #1: Don't stretch your healthcare social media efforts too thin
When you first start using social media as a marketing tool it can be tempting to join every single platform and attempt to reach as wide of an audience as possible. However, this can lead to several half-used accounts instead of a smaller number of highly active accounts. The new year is the perfect time to trim down your social media activity to the platforms that really matter for your target audience.
Resolution #2: Create a thorough social profile
Whether you decide to focus your efforts on Facebook,Twitter, or LinkedIn, it's important to make sure your profile has enough information about your practice to interest viewers and hopefully drive them to your website. Make sure your profile is fully completed and all your information is accurate.
Resolution #3: Post regular updates
If a prospective patient stumbles across your Facebook page and sees that you rarely post updates or respond to queries, they likely won't be motivated to follow your account. Make sure to regularly post or tweet relevant content and information so your followers will want to stay connected.
Resolution #4: Engage with your followers
Though a high volume of comments and questions over social media can be difficult to keep up with, continuing to engage with your followers is an important aspect of attracting new patients and nurturing their interest. When a patient shows you they feel comfortable connecting with you over social media, they're demonstrating an understanding on trust. Reciprocating shows that you are willing to connect with them on whatever medium suits them best.
Resolution #5: Promote your content
Your social media accounts are one of the best places to promote your new blog posts, videos, or eBooks. Each time you post sometime new to your website, make sure you advertise it on all of your social media accounts so your various followers will know where to find it.
Resolution #6: Share other people's content
While this might seem counter intuitive, sharing relevant content from other blogs and websites shows that you are engaged in your industry and knowledgeable of worldly happenings. Patients want to believe they can come to you for any educational content – not just the self-serving content you create.
[RELATED: How to grow a following with other people's content]
Resolution #7: Try something new
Though you don't want to overextend your social media usage (Resolution #1), you also shouldn't be afraid to try something new. If you've been meaning to start a Pinterest or Instagram account, the new year is the perfect time to push yourself out of your comfort zone. Find a few good examples, observe their practices, and jump right in.
Resolution #8: Play around with voice
Social media provides a great platform to show your patients and followers more of your personality. Patients want to feel like they have a personal connection with their doctors and healthcare providers. Establishing your own voice and tone is a great way to cultivate that connection. Use your social media space to play around with finding your voice on a small scale – each tweet or status post is a new opportunity.
The promise of a new year is a great time to motivate your marketing and set goals for improvement. If you've noticed your social media accounts could stand to improve from their performance in 2014, now's the time to make some changes. Perhaps you'd like to see more web traffic from social media sources or you have a goal of acquiring more followers in the new year.Use these eight resolutions to get 2015 off to a strong start.
Our team is ready to assist you in handling the entire lead life cycle from lead generation to close. If you're looking to build out your marketing efforts for the digital age, then we want to be a part of your team. Reach out to us today for an initial consultation.
Tags: medtech, social media marketing, healthcare, medical marketing