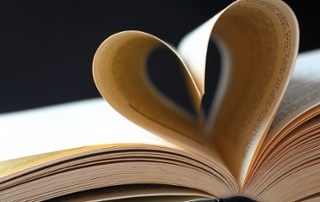 If you're like most people who work in hospitals and healthcare organizations, it might seem like you wear a lot of hats. While we aren't trying to stack another one on top of your other responsibilities, there is one particular "hat" that can be helpful to put on when you're writing content for your healthcare content marketing strategy: your storytelling hat.
According to Contently's Shane Snow, storytelling is going to be the top business skill for the next five years. The reason? Better stories make better content and better content makes for better marketing.
If you're still not quite clear why storytelling is a hat your content strategy needs to wear, that's okay. In all likelihood, telling stories through your content is something you're probably already doing—whether you realize it or not.
5 Reasons Storytelling Helps Your Healthcare Content
It creates connections. Everyone has stories, so by crafting your content around a story, you can more easily relate to your target audience. When prospective patients feel connected to your hospital or practice, you can more easily build trust and loyalty.
It elicits strong responses. You want your patients to react and engage with your content and storytelling is a great mechanism to make that happen. When a patient feels moved by a story, they will be more likely to comment or engage in discussion, which helps your content become more visible.
It's more memorable. Your patients encounter a lot of reading material throughout their day, so you want to make sure your content is memorable. By utilizing storytelling, you can create associations for your reader that allows your content to stick with them long after reading.
It's more shareable. If your patients read a piece of content that they connect with and find memorable, they are much more likely to share it with their social media followers. By reaching people across your patients' networks, your content can get more views and your hospital or healthcare organization could acquire more patients.
It creates more repeat readers. When people like what they read, they're more likely to come back for more. Establishing repeat readers can, in turn, help to establish patient loyalty as your content acquires "fans" and subscribers.
With all that said, how do you embrace storytelling in your healthcare content marketing? We're not saying you need to completely revamp the style of your blog—far from it. In fact, we think you can easily add storytelling techniques into your already established blog to enhance the reader experience without taking away from your high quality content.
Three Ways to Add Storytelling into Your Healthcare Content
Call on real patients. A popular series on many hospital blogs is a "patient stories" section that relates real life struggles and successes of patients under your care. Not only do posts like these offer a window into the treatment your healthcare organization provides, but they also succeed in connecting with readers through how they either identify or empathize with the subject of your story.
Put your readers in the scene. If you don't have a real life story to illustrate the subject of a post, then paint a picture for your readers. For instance, let's say you're writing a post about safe skincare during summer months. Draw your readers in by setting the scene. It's high noon. You're at the beach, stretched out in a lounge chair. You hear the waves crashing on the shore. You feel the sand beneath your toes. A cool breeze rustles through your hair. You know you should probably reapply sunscreen—it's been a few hours since your first coat and the sun is at it's strongest—but you're just so relaxed. You decide it can wait, but soon find yourself waking up after a two-hour beach nap with skin that feels hot and tight. Uh oh. In this example, you force your readers to put themselves into the story, which draws them in, while also serving to implicate them in the information that will follow.
Create a character. Another tactic to create a story as an opening for a blog post is to use a hypothetical character to be an example in your story. Rather than the direct address of our previous examples—which could come across as off-putting in some scenarios or not appropriate to a specific topic—create a fictional character to stand in for your story. You can even feel free to get a little silly with it and entertain your readers further. For instance, you could develop "spokespeople" to represent different issues your blog addresses. Think "Sally Surgery" for illustrating how to get ready for an operation or Muscle Man Mike to talk about the importance of getting regular exercise. Just be sure to not get too silly that you undermine your authority.
While storytelling is not essential for great healthcare content marketing, it can add a little something extra to your hospital or healthcare organization's blog. By making your content more accessible and relatable, you'll give your patients even more reasons to turn to you for their healthcare needs.
Our team is ready to assist you in handling the entire lead life cycle from lead generation to close. If you're looking to build out your marketing efforts for the digital age, then we want to be a part of your team. Reach out to us today for an initial consultation.
Tags: medtech, social media marketing, healthcare, healthcare strategy