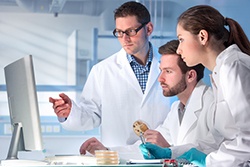 The United States continues to lead the world in the sale of medical devices, according to "The U.S. Medical Device Industry in 2012: Challenges at Home and Abroad." In this report, the U.S. dominates the $350 billion market, with 32 of the $1 billion+ medical device companies located in this country, and serves approximately 40 percent of the world market.
But that same report warns of what some have called "unprecedented challenges" which could threaten the United States' current world dominance.
These include a spate of new regulations and a provision of the Affordable Care Act which levies a 2.3 percent excise tax on medical device sales. According to another report, this one from the Advanced Medical Technology Association, the medical device tax has already led the industry to cut more than 33,000 jobs, limit worker compensation, and defer new investments.
A Medical Device Sales Wake-Up Call
In times when most see only challenges, entrepreneurs and innovators see opportunities – opportunities to improve service, offer competitive pricing, enhance marketing efforts, and streamline research and development of new products. Rudy Mazzocchi is that kind of innovator.
Since taking over as CEO of Elenza, Mazzocchi has launched some 50 patents and founded a spate of startups across a wide swath of industries, from oncology to neurosurgery to cardiology. The wisdom behind the strategies that have driven Elenza's success, from not rushing new products to market to asking the right questions and effectively assessing the competitive environment, would appear self-evident and worthy of closer inspection.
But as instructive as Mazzocchi's experience is, every company is different, and each faces a unique set of challenges. The point is not so much that Elenza's approach is right for everyone, or that every company can realize the same degree of success by following its example, but rather that every company can approach marketing challenges with the same degree of thoughtful analysis to develop customized solutions and results-driven strategies.
Best Practice Strategies
U.S. domination of the worldwide mobile device market is a function of innovative products, smart ideas, and resilience. That said, there are best practice strategies which, taken together and effectively incorporated, will enhance inbound marketing and drive sales. Here are three that will do just that:
Customer Relationship Management (CRM): With some 35% of profits tied directly to sales strategy, an effective sales model is critical to success. The best CRM systems provide key data about current and prospective customers, help managers stay on top of emerging trends, and empower sales staff with vital information on shifting customer concerns and pain points. Inbound marketing software platforms, such as Hubspot, are increasingly becoming inbound sales platforms (see HubSpot CRM). In addition, they can be easily integrated with a variety of third-party CRM systems, such as with Salesforce to more effectively manage lead generation.
Mobile Platforms and Applications: Medical product marketers responding to a recent ZS Benchmarking Study indicated that their highest priority in 2012 was the development of medical platforms and applications, particularly those targeted to CRM. Among the benefits of such platforms is the ability of sales staff to enhance on-site presentations through the use of video product demos, to enable collaborative sales and video conferencing, and to communicate key information more effectively with the home office, such as that related to customer responses to new products.
Data Management: Marketing professionals would likely agree that data-driven decision making is the key to success, but would likely differ regarding the best analytics tools for managing data and using it to impact the full range of marketing activities. Analytics and other data management tools must do precisely that, providing decision makers with clear and easy-to-interpret data to inform enhanced marketing and sales strategies, improve customer service, and facilitate more efficient outlay of limited funds. Tools like Hubspot Analytics can clarify the meaning of key data by providing important context, integrating website and database metrics, and linking marketing activities to revenue generation.
Conclusion
The medical device industry faces new regulatory and tax-related challenges which demand innovative solutions. In this more competitive environment, those companies that achieve key objectives will be the ones which adopt strategies that effectively embrace emerging technologies and marketing best practice.
Our team is ready to assist you in handling the entire lead life cycle from lead generation to close. If you're looking to build out your marketing efforts for the digital age, then we want to be a part of your team. Reach out to us today for an initial consultation.
Tags: healthcare marketing, medtech, medical sales, healthcare sales, medical marketing, CRM