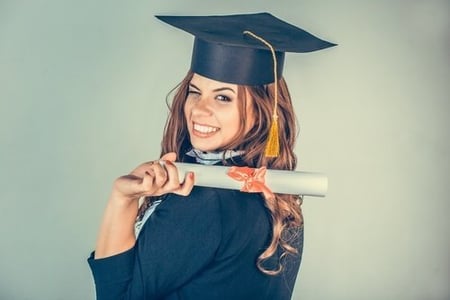 When you pass the test, you move on.
You made a kick-ass finger painting and won the gold star in kindergarten. You practiced hard to beat all the other kids in the middle school spelling bee. You took every AP class you could and got into your first choice business school. You started applying for jobs during Christmas break and you got one lined up.
…Now what?
If you are lucky enough to have landed your first paid marketing job, then a lot of the work is already behind you. But the question now becomes how do you succeed once you're there? What did you really learn about the inner workings of a marketing agency? What were you taught about day-to-day office life and making an impression?
If you haven't gotten a job offer yet, don't worry. Keep reaching out to agencies and it will happen.
Life at an agency can feel like a never-ending pop-quiz in that you will constantly be put on the spot. Every day you are responsible for answering questions asked by your immediate team, clients, and colleagues, especially when you first start out.
Study the guide below so you know what's needed to earn that first promotion and can make an impact on day one.
Know your environment. Corporate culture is a real thing.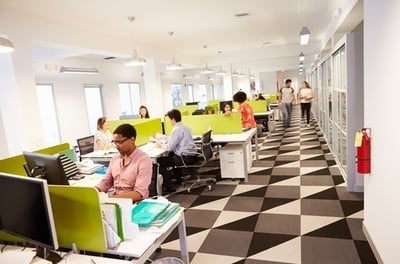 As you enter your first job in a marketing agency, you will face new challenges. No college class can give you the tools you need to understand that #AgencyLife has a speed, feel, and mindset of its own. While your prior internships or work experiences may help with a general understanding of office life, the best way to get into the groove is to understand the team you will be working with.
Do you know where your team members worked before? What types of projects they like? Where they started within the agency and their promotion path?
Every agency is different. A director at your friend's company may be equal to an associate at yours. Ask HR for an organizational chart (or an org chart) so you can see titles and where you stack up (knowing where you fit in can save you from an embarrassing mistake). Ask your direct manager what their path to promotion was and what your path will be.
From a personal standpoint, it's a lot easier to work with a team member whom you have a connection with. Just like a sports coach would, try to get inside their minds so you can excel on the playing field together. Maybe you went to the same school, grew up near each other, or both play kickball on Thursday nights. Study your colleagues using LinkedIn, attend every work social event, and strive to make connections.
When you connect with a colleague on a personal level you instantly feel a sense of camaraderie and comfort. Seeing them as an individual with a story instead of just an "account manager" or "creative director," can make a big difference in your workplace happiness.
What time should you get to work? What should you wear?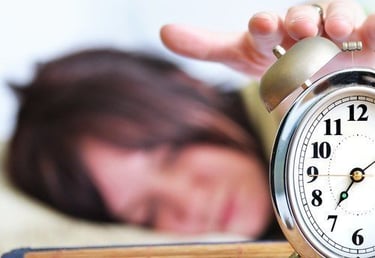 To get comfortable as quickly as possible in your workplace environment, learn everything you can about its setting. From being on time to wearing the right clothes, it all matters and affects your success.
Robert Half says that regarding agency corporate culture, "Some operate like startups, with flexible work hours, open work spaces, beer on Fridays, and kickball teams. Some agencies focus on work-life balance and keeping their employees engaged with their families and communities."
The more you know about your new culture, the better you will fit in. I wore a business suit to my first agency job, and I heard the woman next to me ask why there was a lawyer in the office. Not a great way to convey I was cool.
Your new co-workers want you to be successful and are excited to work with you. Get inside their minds and find out what they expect from you. Work to discover how you can become star player on the team.
Be an expert. A real job is like a never-ending pop quiz.
Quick: What's the square root of 237? What, you don't know that off the top of your head? It's understandable to have forgotten square roots, but what's not understandable is being unsure when it comes to a specific project or industry trend. If you're confident and prepared to answer any question, you will prove your value immediately.
Do you remember what your manager said in the meeting yesterday?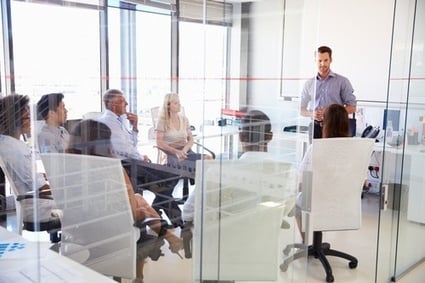 Let's say you're at a kick-off meeting where your team is determining everything that one of your clients expects out of a new campaign. There's no chalkboard or PowerPoint presentation to take notes from though. It's just a pleasant discussion about expectations, milestones, and timelines.
The next day, your manager shoots you an instant message asking if you remember which date he/she promised the client for their first social media campaign. You may think, "This was one tiny detail out of a 4-hour conversation, and you're the one who said it. How can I remember that?" But the answer is, it's also your job.
No matter how informal the setting, as a more junior member of the team you should take notes throughout meetings and become the team catchall. Details from a meeting will inevitably be forgotten, but creep up later. Wouldn't you rather save the day with the answer rather than sitting there dumbfounded?
Look at your clients' competitors. What kind of content do they post?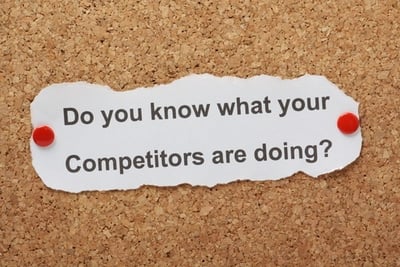 Beyond the pop-quiz questions from your team, clients are relying on the agency for expertise. By knowing a simple stat or an example about this year's best social campaigns, you'll impress the client, prove your worth to the team, and nail that question. For instance, spending some of your downtime looking into the latest social media success stories for competitors can help you go into every meeting prepared with new knowledge.
This could be a great opportunity to increase the client's knowledge about some of the interesting concepts found in inbound marketing. While they've probably heard about it, they may be a little late to the game and look to you for help catching up. You can explain how content strategies lead to more traffic by connecting their site to a targeted audience.
You could also walk them through a content campaign from start to finish. For instance, walk through how an eBook of yours was promoted from the top-of-the-funnel email and landing page to the last download and thank you email.
The big picture here? Keep learning and stay connected. Rely on the entire agency to learn as much as possible.
Do you know what happens to a campaign once your individual tasks are complete?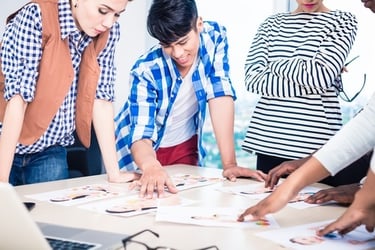 Let's say you are hired to be on the project management or account team. Your team meets with the client and listens to their problems. You strategize internally and then present a more cohesive digital strategy with a website overhaul, content calendar, and social media plan.
Once the client signs off on the plan and budget, you hand over the various work assignments to the copywriters, design team, SEO specialists, web-coding team, and other relevant individuals. Then you sit back and relax, right?
Wrong! This is where you get to do even more than your job. As the liaison between the agency and the client, it's your responsibility to know everything that is going on behind the scenes.
As an account manager, I was once asked why the designer chose a specific shade of purple. The truth was I had no idea. When I went to ask the designer, I assumed he would laugh it off. Instead, there had been a lengthy thought process behind it. After I relayed that information back to the client, they gladly signed off on the piece. Understanding how the pieces fit together in your project puzzle helps create a smooth process for everyone involved.
Clients change their minds, teams get moved around, and campaigns take unexpected turns. As projects move through the agency process, you should follow them. Beyond your specific role, you should aim to understand the inner-workings of each team and how the products all come together.
What can you get out of an experience even if it's not exactly what you had in mind?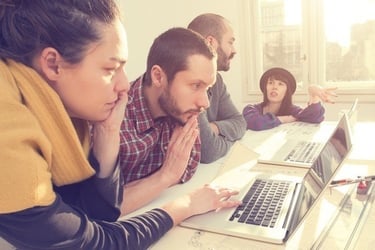 Let's say you wanted an account position but there was only an opening on the business development team. Instead of considering your job to be over once the client signs the dotted line, follow up with the account team and see what you can do to help out.
Or if you want to end up in a more creative role, ask if you can join a brainstorming session. Since you sold the client on agency services, maybe you have a special insight into how the client will react to a campaign idea.
I started in account services, then moved to new business, and am now a member of the creative department. Because of my experiences in each of those fields, I can speak to anything agency-related because I've lived it, and there's nothing like personal experience when it comes to helping clients or new team members understand agency processes.
When team members are invested in more than just their specific responsibilities, the campaigns just perform better. By staying involved with the team you would like to move to, you increase your prospects of shifting there. When a position opens up, they will look to you first.
You're at the end of the study guide, now go pass that test!
Whether you have the job and are about to start, or are still interviewing, pat yourself on the back. You survived school and are about to be part of the workforce.
Find ways to engross yourself in the corporate culture, keep learning about all things marketing, and pay attention to every part of agency life. Master that and you'll be the one helping next year's rookies before you know it.
Want to learn more about our agency life here at TSL and maybe even join our kick-ass team? Click here to check out our careers page.
Tags: Marketing Tips, Agency Life