"As I say to our own team: 'Never protect your past, never define yourself by a single product, and always continue to steward for the long-term. Keep moving towards the future.'" - Ginni Rometty, CEO, IBM
---
Keep Calm and Steward for the Long Term:

Swimming in the Channel in the Wake of Another Big Tech Merger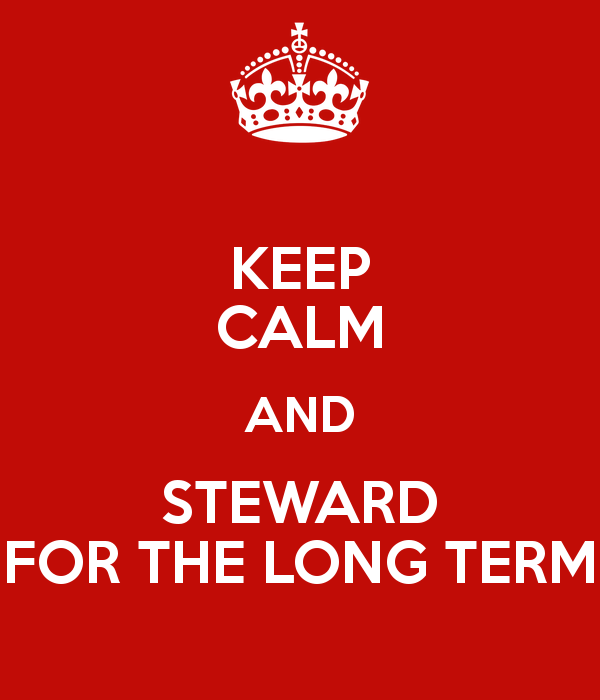 As most people in the technology industry have heard by now Dell has purchased EMC. Mergers and acquisitions happen every day in the tech industry, but not many are in the $67 billion range. Dell's acquisition of EMC will cause ripples throughout the technology world in the coming months. Here's what the channel community needs to know as they build out their 2016 technology marketing plans:
Channel Implications
Dell has been busy building out their salesforce since it went private. In part, this push was a move to better support the channel. In May, David Frink, a Dell company spokesperson told the Austin-American Statesman that the addition of 200 sales people in Texas was meant to "augment our existing team and a growing number of channel partners."
According to the a Facebook Post by Michael Dell, their plans are to hire thousands of new salespeople to support Dell's growth globally. New and existing channel partners will undoubtedly be called upon to be a part of this growth plan.
With the drop in PC sales over the last couple of years, Dell's move makes sense as they seek to gain a larger foothold in the enterprise space. While Dell has historically played in the SMB space, this move catapults them into the large enterprise. With that in mind, the Dell divisions that focused on enterprise will reportedly be leaving their Round Rock, Texas headquarters and moving into the EMC headquarters in Massachusetts.
Existing Customer Engagements
At the forefront of many channel partner's thoughts is the implications for the customer. For Dell and EMC, they'll be careful to move forward in the near term with as little impact on the channel and their customers as possible. Some shifts are inevitable when the merger completes in mid-2016. Keeping their customers calm and building a track for them for those inevitable shifts will be a challenge.
Dell/EMC Competition
IBM, HP, Lenovo, and the likes will be standing by and ready to take advantage of the confusion that any merger like this brings. Channel partners who deal with any of these players should be on the look out for extra enticements, such as increased marketing funds for "EMC/Dell attack plans" or extra customer incentives to move away from Dell/EMC.
Conflict and Overlap Between Dell and EMC
As Channel Insider points out:
Besides overlapping server and storage product portfolios, EMC has partnerships with everyone from Cisco to Lenovo that are likely to be sources of conflict for Dell and EMC partners going forward.
This will be one of the stickiest points of confusion as they finalize the merger and build a move forward plan with product lines. As companies like Dell push to take over data centers, they'll face some unwelcome competition from former EMC partners.
Concerns for Cisco, Nutanix, NetApp, and Others
Recent history shows Dell as being open to giving consumers more choices in what goes into their IT environments. How will this shake out with the two companies married together in a world that's moving infrastructure to hosted cloud services? The relationships with various network and storage providers will be up in the air as they forge a new path forward.
The Register has speculated that this will be a "massive, bloody, consolidation" for both Dell and EMC internally, as well as the likes of Cisco, Nutanix, and NetApp.
What Should a Channel Partner Do?
Don't panic: This is just another single move in the commodity server market long game. Dell's move toward the enterprise is similar in a way to IBM saying goodbye forever to the x86. Dell understands that if they want to establish a market share in the enterprise that they had to up their game.


Look for your opportunity: Whether you're a Dell or EMC partner or not, you're bound to see incentives coming your way soon to help you help them. Look for the offers you can't refuse (or the ones that are most enticing your customers) and jump on them. With a deal this big, smart channel partners will be looking for new and bigger opportunities to partner with OEMs.


Start building your 2016 sales and marketing plan: Make sure that your partnership teams knows how to take full advantage of the new marketing and partnership opportunites that may be coming your way. Yes, we don't know exactly how this will all sort out, but you should save a place in your marketing calendar so that when the time is right, you have the resources in place to make a smart play.


Steward for the long term: For partners in the channel, the best long-term strategy is to take a page from IBM's Ginni Rometty and keep moving forward towards the future. Huge tech mergers will come and go. Your job is to swim above the wake, service your customers in the best way possible, and take full advantage of the customer and partner incentives offered by everyone involved.
If you haven't started building a calendar for next year to make full use of your MDF funds, then reach out to me and I can connect you with one of our Channel Sales Execs to help you build the perfect plan.
Tags: Technology Marketing