Technology Sales Leads
Since our founding in 1999 as Technology Sales Leads, we have provided sales and marketing services for the information technology industry. We still maintain a team of professionals who consider themselves as much a part of the IT world as they do the marketing agency world.
From list building and acquisition to inbound and outbound lead generation, the world's top technology companies trust TSL to help plan, develop, and manage their sales and marketing efforts.
Information Technology Expertise
We have worked on sales and marketing campaigns around every major business technology advancement of the last 15 years. TSL's technology specialists and teams go deeper than just learning the latest IT buzzwords. We understand that knowing the technology is more than just memorizing a handful of tech acronyms.
For technology sales and marketing campaigns to be successful, the teams executing them have to commit themselves to understanding the technology and its business applications. Here are just some of the technologies that our team members have been trained on: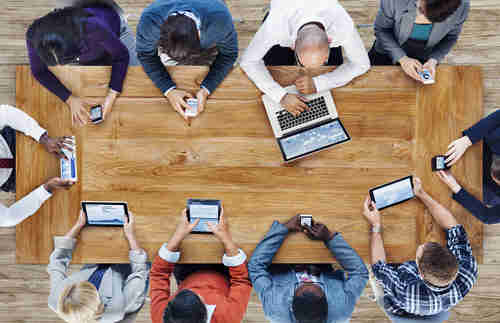 IT Infrastructure

Servers
Storage Hardware
Networking
Appliance-based Hardware



Software

ERP, PLM
Business Intelligence, Business Analytics
Collaboration and Productivity Software
3D Modeling and Geospatial Software
IBM Software Portfolio
Cloud and SAAS applications



IT Services

Managed Services
System Migrations
Hardware and Software Implementation
Cloud, Analytics, Mobile, and Security Services
The TSL team has worked with some of the top OEMs, VADs, and channel partners in the world to help them market and sell a wide-array of technology solutions – from security and virtualization, to convergence and cloud computing.
Building Memorable Technology Marketing
The competition for the attention of technology decision-makers is high. We help technology organizations build targeted campaigns that help them rise above the noise.
TSL works with information technology organizations like yours to build marketing material that makes a lasting impression. Our team of designers, developers, and campaign strategists help ensure that our client content is visually stunning, that it speaks to their customer personas, and that it makes a lasting impact.
Integrated Sales and Marketing Campaigns
Combining the Powers of Inbound and Outbound Marketing
Telemarketing
When TSL was still called Technology Sales Leads, our main method of prospecting was via the telephone. Today, we know that getting in front of technology decision-makers is harder than ever. That is why our team takes an integrated approach to technology marketing.
Inbound Marketing
In addition to our telemarketing capabilities, we've built a team of inbound marketing experts who help build campaigns to attract and convert website visitors. Our web development team works closely with our inbound strategists to build and optimize websites.
Digital Content
Our copywriting team is well-versed in a variety of technology topics. We help clients create award-winning digital content like eBooks, white papers, blog articles, and landing pages.
B2B Social Media
Our in-house social media team works with our B2B clients to help them navigate new social channels and successfully promote their digital content on LinkedIn, Twitter, YouTube, and Facebook.
Generate Sales Leads
Are your marketing campaigns generating sales leads? Our business development team members make hundreds cold calls every day to generate leads. Our most effective campaigns support those outbound efforts with inbound marketing. Our goals for our integrated campaigns aren't just to get you social media likes and page visits. We know that at the end of the day, a campaign must be producing sales leads and wins.
In addition to our lead generation services, TSL provides lead nurturing and lead progression, and we can even help support the end of the sales process.
Data-Driven Marketing
Our focus is your growth. To help you grow, our teams must work together and make informed marketing decisions. This starts by having an understanding of your business and your current sales and marketing metrics. That understanding helps us to make better data-driven marketing decisions.
Our team is ready to assist your technology sales and marketing needs. If you're looking to build out your marketing efforts for the digital age, then we're ready to work with you. Reach out to us today for an initial consultation.